Allswell is a premium mattress that is a little firmer. Purple Sleep is better suited for side sleepers because of the nature of the gel grid. The Allswell uses memory foam and has a more traditional memory foam feel where sleepers gradually sink into the mattress. The Purple top uses a unique material that's firm, soft and elastic all at the same time. Purple sleeps highly overrated on all sites online, including Amazon.
Allswell mattress is softer and ideal for stomach sleepers while Purple mattress has a firmer feel which makes it more suitable for back and side sleepers.
This post compares the all-foam mattresses from Allswell and Purple. These mattresses have different seams and price points, but they also have some similarities. I will address those similarities and differences below in this Allswell vs Purple mattress comparison.
Allswell vs Purple – Key Similarities
Both are made of all-foam and have responsive surfaces.
Both beds are suitable for side sleepers.
Both offer free shipping and 100-day free trials.
Allswell vs Purple – Key Differences
Purple costs more than Allswell ($699 to $1,299 for the original Purple; $345 to $585 for Allswell).
Allswell is more of a budget choice.
Purple has a unique, hyperelastic foam as its top layer.
Purple is made of material that is more temperature-neutral.
The Allswell mattress has a quilted top and is filled with memory foam.
Allswell is thicker than Purple. (Purple is 9.5′′ thick and Allswell is 12′′ thick.)
Allswell uses CertiPUR-US certified foams, which means it uses more environmentally friendly materials than typical mattress materials.
The Allswell has more of a traditional memory foam feel, especially in comparison to the Purple.
Allswell Luxe Construction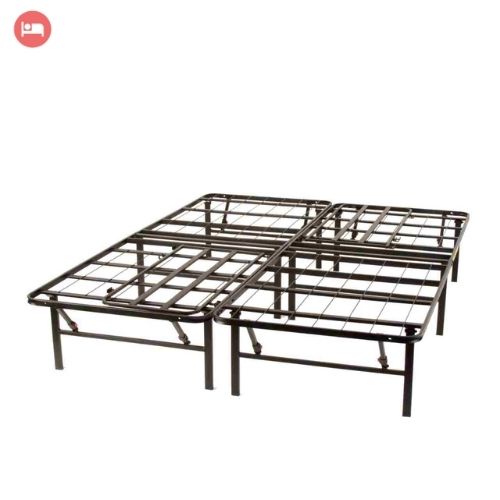 Allswell's cover is made of a woven fabric with cooling qualities and is quilted with memory foam.
On top is a layer of 1.5′′ slow-response memory foam.
The second layer, 1′′ thick, is made of AirFoam material.
Next, a thick, 3′′ transition layer of SuperSoft foam is applied.
A 5.5″ layer of firm, supportive foam forms the base.
Purple Construction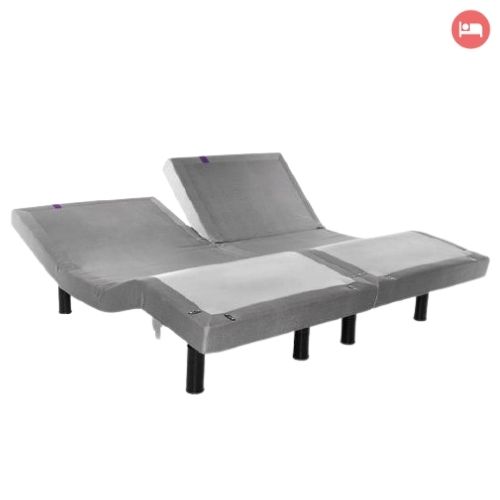 The original Purple has three foam layers.
Purple's cover is made out of viscose, polyester, and polyester-lycra, all of which do not negatively affect the mattress's overall feel.
The top layer is a 2′′ layer of a unique, high-elastic polymer that gives the mattress its specific bounce and pressure relief. This material is firm at first touch but softens with enough weight and pressure.
3.5′′ of dense polyurethane foam served as the transition layer between the two.
The mattress has 4′′ of denser polyurethane foam as the base, which is pretty standard for all-foam mattresses. Read in dept purple mattress review and purple hybrid mattress review here.
Construction Differences/Observation
Both have relatively few layers (four vs. three, respectively).
Both are made of foam and have responsive surfaces.
Purple's gel grid makes it better suited for side sleepers.
Allswell uses memory foam and has a traditional memory foam feel that allows you to sink slowly into the mattress.
Purple uses a top material that is soft, firm, and elastic.
Purple is more temperature-neutral and will definitely not keep you warm.
Why You Should Choose Allswell?
You like memory foam. Allswell's top layer is memory foam, and most users will feel right at home with this mattress if they have had success with memory foam in the past.
You sleep on your stomach. If you are a stomach sleeper, you will appreciate Allswell's firmness as compared to the Purple.
Why You Should Choose Purple?
You worry about sleeping hot. Purple's unique materials provide true temperature neutrality, while memory foam tends to overheat. If sleeping hot is an issue, then the Purple mattress may be the better option.
You sleep on your side. Purple mattresses are softer and will conform better to your contours, possibly making them more suitable for side sleepers.
Overall
These mattresses have different qualities that can appeal to different sleepers. Hopefully this Allswell vs Purple comparison has helped you decide which mattress is a better fit for you. If you have any questions about either mattress, please mail us.