Saatva and Allswell are two bed-in-a-box options that have a few differences and some similarities. They have different price points and are made of different materials. In this Allswell vs Saatva comparison, we'll look at them side-by-side in this mattress comparison to help you determine which is the better fit for you. Note that this post looks at the all-foam option from Allswell .
Both brands are similar in a number of ways. Both mattresses have general size dimensions, similar thicknesses, and comparable price points. Allswell and Saatva both give their mattresses a 100-night trial period to allow customers the time to thoroughly test them out before making a final decision on the product. The similarities stop there, though, as each mattress from these two companies has distinct features that distinguish it from another.
Allswell Vs Saatva – Key Similarities
Both contain materials considered environmentally friendly and both have memory foam.
Both of these products offer free shipping and are good choices for couples.
The brands offer a variety of thicknesses.
Allswell Vs Saatva – Key Differences
Saatva offers different options for firmness.
Saatva uses coils while Allswell uses only foam.
Saatva only has a small partial layer of memory foam, while Allswell contains memory foam on top.
Saatva has thicknesses ranging from 14.5′′ to 11.5′′ for allswell; Allswell is 12′′ thick.
Saatva is a spring mattress that incorporates a unique coil-on-coil technology.
Allswell has a quilted top, whereas Saatva has a pillow-top.
Saatva is more expensive than Allswell ($345 to $585 for Allswell, $599 to $1,499 for Allswell).
Saatva offers a 120-night trial, while Allswell offers 100-nights.
Allswell Luxe Construction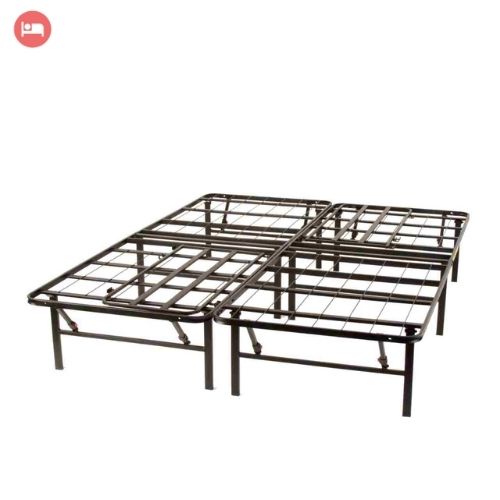 Allswell is quilted with memory foam and has a woven fabric created for cooling.
The first layer of memory foam is 1.5′′ thick and provides a quicksand-like feel.
The next layer is a 1′′ layer of firm, springy AirFoam material to prevent sleepers from sinking into the mattress.
A 3′′ transition layer of SuperSoft foam comes before the base.
A firm layer of 5.5′′ foam provides support from the bottom up.
Allswell uses CertiPUR-US certified foams, making them more eco-friendly than typical mattress materials.
Saatva Construction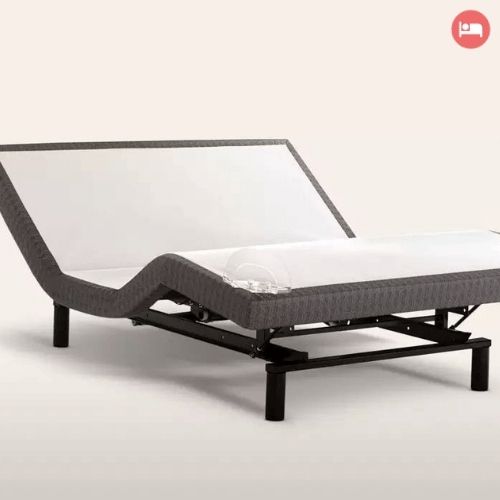 Saatva mattresses are available in three firmness levels: Plush Soft, Luxury Firm (a middle firmness option), and Firm. The firmness of each mattress's foam is determined by its construction.
There are two models available in 11.5′′ and 14.5′′ thickness.
Saatva is made of a cushiony Euro-top and an organic cotton cover.
An individual wrapped comfort coil and memory foam layer adapt to the contours of your body, relieving pressure.
A foundation made from steel coils provides the mattress with support and durability and prevents the mattress from sagging.
The edges of the mattress are reinforced with supportive foam, adding to its structure and durability. Read in dept saatva mattress review here.
Construction Differences/Observation
Saatva is available in three firmness levels and two height options.
Saatva uses springs to make its models stronger and to help with airflow and temperature control.
Saatva offers sleepers a system of edge support that maximises bed surface.
Both incorporate memory foam at some point in the construction.
Both use materials considered to be environmentally friendly.
Allswell has more of a traditional memory foam feel where the sleeper sinks slowly into the mattress.
Allswell uses only foam, whereas Saatva uses two steel coils.
Why Should You Choose Allswell?
You like memory foam- Allswell has a classic memory foam feel, much more so than Saatva, so it may be a good choice if you prefer a classic memory foam feel.
You are on a budget- The Allswell is cheaper, which gives you the option to save money if you cannot decide between the two mattresses.
Why Should You Choose Saatva?
You like traditional spring mattresses- Saatva features coil-on-coil construction, very much like a spring mattress. If you've had success with traditional spring mattresses in the past, then you're likely to enjoy the Saatva.
You switch positions at night- Saatva's coil design makes it more supportive for sleepers who switch positions throughout the night. It's a good mattress for people who prefer to snooze in multiple positions throughout the night.
Overall
Saatva and Allswell are two very different options, but they could be compared in firmness. Please let us if you have any questions.