Each mattress is different, but they all offer a similar combination of features. The AmazonBasics and the Zinus have coils, while the Tuft and Needle, Linenspa and Lucid are foam mattresses.
The AmazonBasics mattress is constructed with one layer of polyurethane foam, whereas the Tuft and Needle is a polyfoam. The Zinus comes with three layers of polyfoam and two layers of latex foam, as well as a layer of memory foam. The Linenspa model is a layer of polyfoam topped by a layer of memory foam, while the Lucid mattress has a 5-inch comfort layer and 2.5-inch support layer which consist high density gel memory foam.
These five best mattress under $1000 are also very similar in terms of construction, so it may be hard to choose between these. I am here in this bed-in-a-box mattress comparison to help you decide which mattress is the best choice for you.
Comparing these mattresses isn't a walk in the park but with this review, I'll show you the differences of each mattress and how they compare to each other.
---
Mattress Construction
First of all, let's see how these five mattresses were constructed – keep reading to learn which specific materials make up these budget mattresses.
AmazonBasics Construction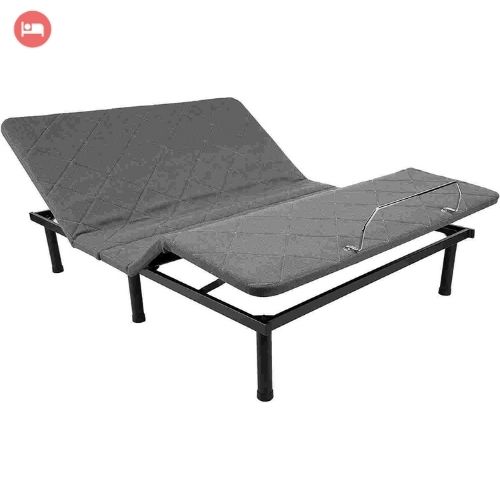 The mattress is available in 8″, 10″, and 12″ sizes, and we reviewed their softer 12″ model.
The AmazonBasics have a thin cover that shouldn't affect the way the mattress feels.
The upper layer of AmazonBasics includes lightweight memory foam.
Then, two base layers sit between the memory foam layer and the transition layer – the base layers have some ventilation that should allow a bit of air to flow through the mattress.
Zinus Construction
The Zinus mattresses come in several shapes, sizes, and designs – I reviewed the 12″ Cooling Gel Memory Foam mattress.
The top layer is 3" of memory foam, which is infused with gel for cooling.
Then there are two base layers, which are similar to the AmazonBasics in that there is some space for air to flow through.
Tuft And Needle Construction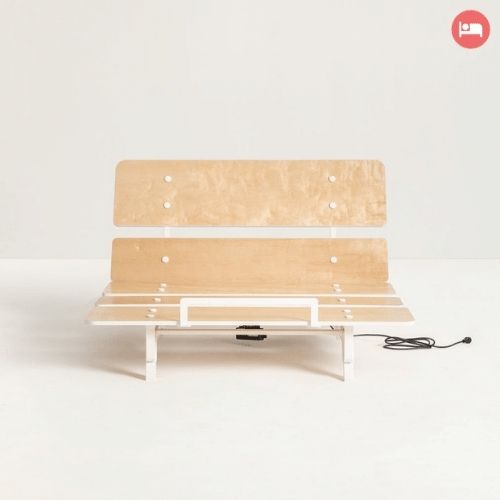 The Tuft and Needle is 10" tall.
The mattress cover is especially thin and supple.
The comfort layer of the mattress is made up of three inches of Adaptive Foam, a proprietary blend of latex and memory foam that is soft, pressure-relieving, while still being responsive.
The base layer is 7" of dense polyfoam.
Linenspa Construction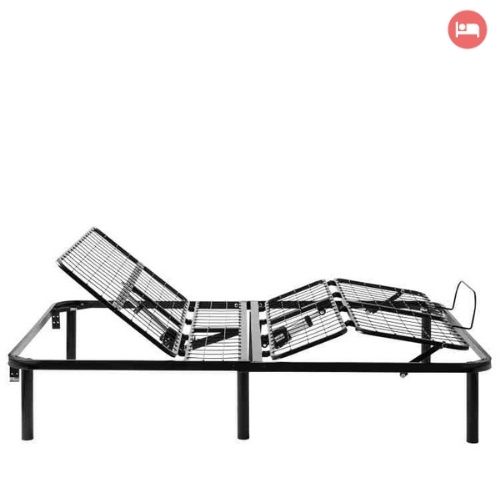 There are several different versions of the Linenspa, and I reviewed the 8" memory foam hybrid mattress.
It's a really basic mattress, but it's 1.5″ of memory foam resting on 6.5″ pocketed coils.
Lucid Construction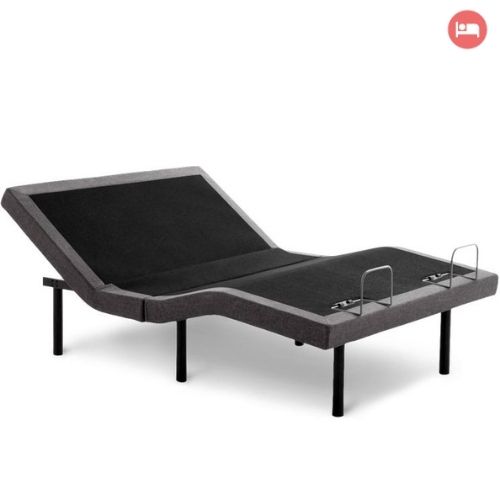 Like some of these other mattresses, the Lucid is available in a variety of models – I reviewed the 10" memory foam hybrid model.
The cover is soft, and the comfort layer is 2.5" of memory foam that is infused with bamboo charcoal and aloe vera.
Aloe vera is anti-inflammatory and bamboo charcoal provides cooling benefits.
Then there are two layers of transition followed by 5.5″ of independently sealed coils.
Main Construction Notes And Differences
Both the Linenspa and Lucid we reviewed are hybrid mattresses, and Zinus also offers hybrid models. Hybrid mattresses contain coils and are often a better match for heavier sleepers or those who need a bit more support.
Both the AmazonBasics and Zinus are all-foam mattresses – memory foam is known for having a slow-moving feel that offers great pressure relief and contouring.
Like I said earlier, Tuft and Needle features Adaptive Foam in its comfort sheet. It is an alternative to memory foam that is more on the premium side. That's one reason it is the most expensive among these five mattresses.
The thicker models, such as those of 10- and 12-inch range are usually going to be better suited for people with larger frames, as well as for those who need more support. Also, side sleepers should consider one of the thicker models with a thicker comfort layer.
Sure, you want a mattress that's comfortable, but you also want one that's durable. After all, you'll be spending over a third of your life on it. You'll want to make sure your mattress won't develop body impressions, or worse yet, sinkholes. After all, the cost of purchasing a new mattress every couple of years can really add up. Also, check out some of the best mattresses under 1000.