The Casper and Allswell are very similar mattresses, so much so that you could call them identical. Both consist of memory foam with a cover made from certified quality Tencel fabric. The latex used in both mattresses is also CertiPUR-US certified. These similarities put them head-to-head for this mattress comparison, which we are doing by looking at how they perform in terms of materials, construction, durability, motion isolation and feel.
Allswell vs Casper – you've heard the names, and may even know the distinctions in quality between these two mattress brands. Casper is a premium online mattress brand, and they've amassed a loyal customer base through their responsive customer service team in addition to their 10-year warranty. Their high-quality memory foam mattress can be purchased directly through their e-commerce site or on Amazon. Similarly, Allswell offers a quality memory foam mattress also available via an online storefront or direct acquisition with retailers like Target.
Allswell vs Casper – Key Similarities
Both mattresses contain memory foam and are foam mattresses.
Both of these mattresses are made from CertiPUR-US certified foam, which means they have a more eco-friendly construction than typical mattress materials.
Both offer a 100-night trial and offer great customer service.
Allswell vs Casper – Key Differences
Allswell is thicker than Casper. It's 12′′ thick versus 10′′ thick.
Allswell is softer than the allswell and more firm than the allswell.
Casper's top layer is more responsive than that of Allswell, and its foam feels more balanced than that of Allswell.
---
Allswell Luxe Construction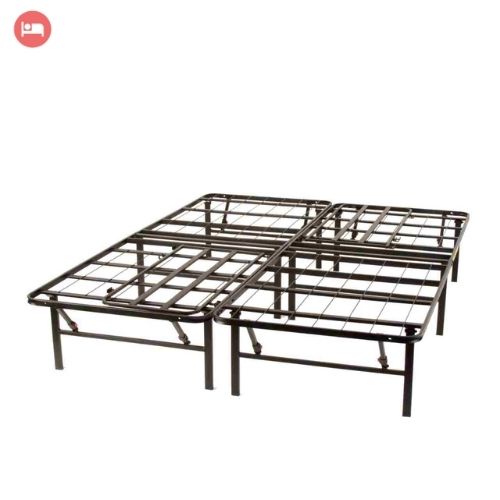 Allswell features a cover made from woven fabric that imparts cooling qualities, as well as a quilt made with memory foam for added softness and pressure relief.
The top layer is 1.5 inches of slow-response memory foam, which gives the mattress a lot of pressure relief and body contouring.
The 1′′ second layer consists of a firm, springy AirFoam material.
The next layer is 3′′ of super-soft foam.
A 5.5″ layer of firm, supportive foam forms the base.
Original Casper Construction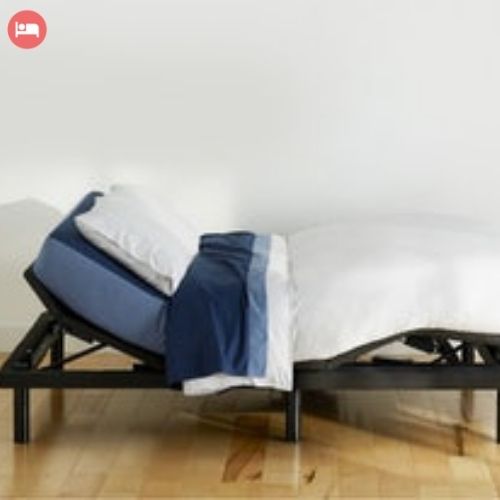 The original Casper mattress has a lightweight cover that doesn't alter its feel too much.
Softness and bounce are provided by a 1.5′′ layer of open-cell polyfoam on top.
The mattress has a second 1.5-inch layer of memory foam, as well as a body contouring layer.
The next layer is 1.5 inches of polyfoam transition foam. It's purpose is to distribute weight evenly.
The mattress has a 5-inch layer of high-density polyfoam as its bottom layer. Read in-dept casper mattress review.
Construction Differences/Notes
Both surfaces are responsive, but Casper is a bit more responsive.
Allswell's memory foam top layer has a traditional memory foam feel where sleepers slowly sink into the mattress.
Allswell is a bit more firm and thicker.
Quilted top. Allswell wears it with jeans.
Casper is bouncy and springy.
Why Should You Choose Allswell?
You like memory foam- Memory foam is the top layer of Allswell, so you will get the memory foam feel.
You sleep on your stomach- Allswell is a little firmer and more supportive than Casper, which might make it a better choice for stomach sleepers.
You like a firmer mattress- The Allswell is the firmer mattress of the two. If you like more firmness, then the Allswell may be the better choice.
Why Should You Choose Casper?
You sleep on your side- Casper's responsive and contour-conforming surface is ideal for side sleepers and people who switch positions frequently.
You want a balanced foam feel- Casper uses fast-recovering foams, so you won't sink as deeply into the mattress. It should be plenty easy to move around and change positions at night.
---
Overall
Mattresses are a big investment, and while price is a consideration, so is quality. For some, that means getting the most bang for your buck. And for others, it means paying a premium for the best mattress. The truth is that both allswell mattress and casper mattress are excellent options, but they're completely different. Allswell's memory foam mattress offers targeted support, so you'll never feel like your body is being stretched out of shape, or that your hips are sinking in too much. Casper's foam mattresses, on the other hand, deliver great pressure relief. These are two solid mattress options, one from a well known bed-in-a-box maker and the other from a well-known brand breaking into the space. This Allswell vs Casper comparison should have helped you understand which would be a better choice for you.