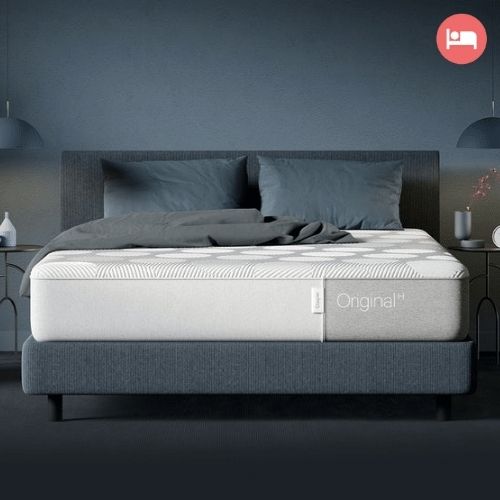 Casper was founded by a group of product designers and engineers who wanted to make it easier for people to get a great night's sleep. The idea they developed was Casper, the first online mattress store. Today, Casper offers its products in over 1,500 retail locations in addition to having a physical store in New York.
Casper was founded in 2014 with the goal of delivering better sleep. They started their company by selling mattresses online (via their own website and through Amazon). In 2015, the startup secured $20 million in venture capital funding and began expanding into brick-and-mortar retail locations.
We will analyze the Casper Original Mattress and the Casper Original Hybrid closely in this review to help you determine if one of these versions is right for you. We're going to detail their construction, costing, performance, and more.
---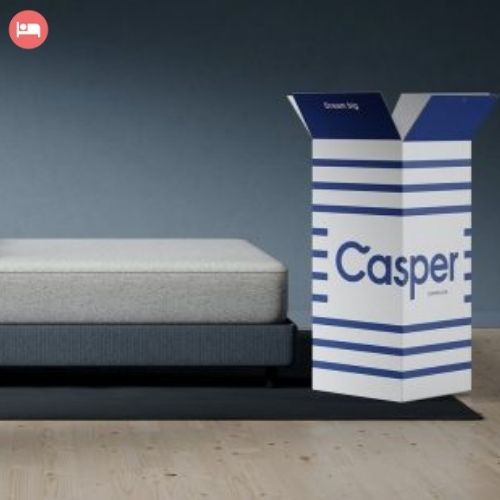 Casper's hybrid mattress is the first and only to combine the pressure relief of memory foam with the bounce of conventional innerspring coils. The zoned support helps evenly distribute your weight from shoulders to hips, while still giving you the support you need for a great night's sleep.
---
Casper Mattress Review – Is it a good mattress for you?
The feeling you get from a mattress depends upon the materials used to make it. The Casper and its new version, the Casper Hybrid, both use perforated polyfoam for comfort and zoned memory foam and high- density polyfoam for support. On their own, these materials are innovative and useful, but we haven't seen them combined in this way before. These terms or material types are often tossed around by companies marketing mattresses, so let's take a moment to understand how these components function and what they provide for sleepers.
The primary difference between the two models is their construction. In the Casper Original, poly foam is packed in the space between the coils, and then an additional 1.5-inch layer of foam covers the coils. The Casper Hybrid has a 7-inch comfort layer of memory foam and poly foam over its pocketed coil support core.
Since both the Casper and the Casper Hybrid use memory foam, they both provide pressure relief to different areas of the body. The newest version of the mattress uses a new cooling system that is supposed to reduce heat retention. While I didn't notice any major difference between the two models, I did feel more comfortable on the Casper Hybrid when I was lying in bed for longer periods of time.
---
What is the Casper Mattress Made Of?
It was developed to make the bed-in-a-box industry more sustainable and economical. This is why it makes financial sense to buy one of their products rather than a traditional innerspring or polyurethane mattress. Since you can purchase the Casper mattress for around $1,000, it's a bit cheaper than an average queen size mattress that costs $1,600.
---
Casper Mattress Construction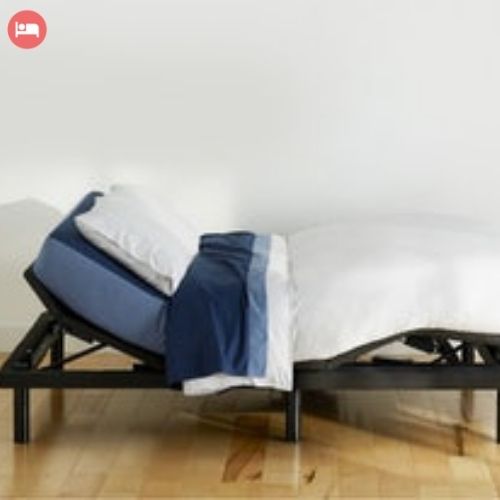 It is made from three layers of foam. The top layer is contoured and perforated to help airflow and cooling. Underneath that is what they call "sacrificial support foam". This helps give it structure but also keeps the memory foam in place. The last layer is what they call "cooling polyfoam" which does its job well at wicking heat away from your body.
---
Casper Hybrid Mattress Construction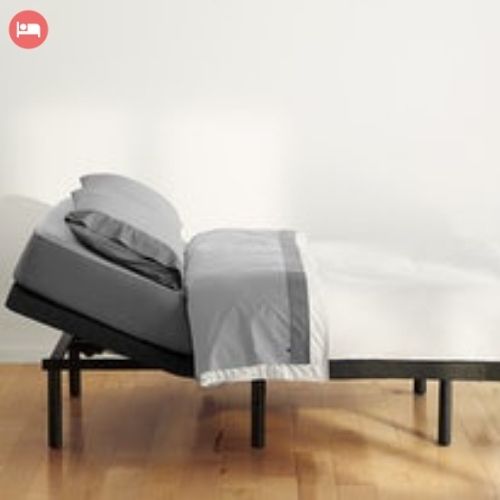 The Casper Hybrid contains polyfoam, memory foam, and pocketed coils, making it a soft mattress. The Casper Mattress and Casper Hybrid are for side sleepers who want to get the same benefits as if they bought the Casper Mattress.
---
Casper award-winning mattress has smart technology built right in. A thin, layer of hyper-cool gel keeps you cool and comfortable while a bed sensor tracks how much tossing and turning you're doing (and even the number of times you get out of bed). All that data is sent to your iPhone or Android device where the free Casper Sleep app will analyze it to recommend personalized sleep tips.
Casper's mattress is made to bring the best of both worlds to you. This mattress can be customized to include a firmness that will please both stomach and back sleepers. The pressure-relieving comfort layer ensures proper support, while the supportive base layer eliminates the need for a box spring.
The Casper Mattress is designed with a transition layer set within the memory foam and latex layers of the mattress. Our unique transition layer features hyper-elastic polymer cells that are custom-shaped to cradle, protect, and support every part of the body. This layer of technology gives each sleeper an individualized feel, while creating an even pressure distribution throughout the mattress. The hyper-elastic polymer material is also designed to create more surface friction than traditional foams. This increases airflow and breathability through the bed, keeping the sleeper cool while they sleep.
How Much Does the Casper Mattress Cost?
The Casper Original and Casper Hybrid are all foam mattresses that offer a high level of comfort at a very competitive price. All models are manufactured in Los Angeles. The primary difference between these two mattress types is the added layer of memory foam on the top in the Hybrid which makes it slightly less bouncy. Both models include multiple layers of foam and fiber for comfort, cooling, and durability.
Check Nectar vs. Casper Mattress Comparison
Both regular mattress sizes are available for the Casper Original and Casper Original Combination.
| | | |
| --- | --- | --- |
| Sizes | Dimensions/Height/Weight | Price |
| Twin | 38″ x 75″ x 11″ | 11 | 46 lbs | $595 |
| Twin XL | 38″ x 80″ x 11″ | 11 | 50 lbs | $695 |
| Full | 53″ x 75″ x 11″ | 11 | 67 lbs | $995 |
| Queen | 60″ x 80″ x 11″ | 11 | 79 lbs | $1095 |
| King | 76″ x 80″ x 11″ | 11 | 101 lbs | $1295 |
| California King | 72″ x 84″ x 11″ | 11 | 100 lbs | $1295 |
| | | |
| --- | --- | --- |
| Sizes | Dimensions/Height/Weight | Price |
| Twin | 38″ x 75″ x 11″ | 11 | 53 lbs | $695 |
| Twin XL | 38″ x 80″ x 11″ | 11 | 57 lbs | $795 |
| Full | 53″ x 75″ x 11″ | 11 | 76 lbs | $1195 |
| Queen | 60″ x 80″ x 11″ | 11 | 91 lbs | $1295 |
| King | 76″ x 80″ x 11″ | 11 | 112 lbs | $1495 |
| California King | 72″ x 84″ x 11″ | 11 | 114 lbs | $1495 |
What does the Casper Mattress Feel Like?
Casper
The Casper Hybrid mattress is an excellent option for sleepers looking for both a cooling and bouncy sleep surface. With separately encased coils on top of the memory foam layer, this mattress sleeps cool, and allows for a very quick response time to pressure.
Casper is building the world's best mattress, one that you truly never have to think about. Our mattress features Adaptive Pocketed Coils for superior support and pressure relief. foam technology for pressure relief, a supportive base layer of lofty Talalay latex foam.
The Casper Mattress sleeps cool because of the proprietary combination of materials that we've selected: a Hyper-Elastic Polymer (or HEP) core and a softer, perforated latex foam bottom layer. With our specially positioned Hyper-Elastic Polymer layer, heat buildup is dissipated freely throughout the mattress . If you like your mattress on the firm side, it will feel as such and cool.
Casper's no-pressure foam construction allows for surface movement, reducing pressure points and keeping sleepers of all sizes comfortable at night. The bed's relatively thin—less than 11 inches—and flexible base layer is coupled with a thick, lofty top layer of memory foam, which dissipates heat to keep you cool during the night. The bed was designed for sleepers of all sizes and sleeping styles, as each side has a different feel.
The Casper mattress is designed to be soft where you want it to be, and firm where you need it to be. The top layer is made with thick, responsive memory foam that molds and contours to your body's unique shape, giving you the cradling sensation of sleeping on a bed full of thousands of pocketed springs. The bottom layer is a firmer support layer with a built in transition zone that gives you uniform support from edge to edge, so you get a great night's sleep wherever your body happens to fall.
The Casper Mattress is a great choice for couples. The foam layer provides the most responsive feel in this category, and the company's cash-back guarantee makes it risk-free, so you can be sure it won't disrupt your love life.
Off-gassing is a term used to describe the release of chemicals from a product. Off-gassing odors are smells that occur during initial use, or if the mattress is new and has not had the chance to air out for a few days. Some off-gassing odors may persist for a longer period of time, though these odors are usually mild and should dissipate within a few days or weeks. To increase air flow through your Casper Mattress, try leaving your Casper Mattress uncovered for a few hours after taking it out of its packaging.
---
The Casper Hybrid mattress supports all sleep positions with its layers of coils and foam. With a layer of memory foam on top, you'll sink into the mattress a bit before the coils spring you back up. The coils lend support while still providing pressure relief. The pressure relief stems from the six inches of memory foam that contours to the curves in your body, and from the two inches of latex foam that provides bounce in the layers of coils below. Each individual coil can be adjusted independently using small rotating discs at the head and foot of each coil (this is different than most other Casper models).
The Casper Hybrid mattress is designed for the person seeking pressure relief and proper spinal alignment. Its zoned memory foam layer reinforces support under your midsection so you can lie flat on your back without slouching. The Hybrid's outer layer uses a 2-inch zoned layer of pressure relief memory foam over the shoulders and hips to cradle the sleeper and distribute their weight to relieve pressure points. And its continuous support edge provides a seamless transition to the foundation, or platform bed frame, depending on how it is positioned.
The Casper Hybrid brings together the best of both worlds: a mattress that combines the cradling support of memory foam with the airflow and quick-response feel of a perforated polyfoam layer. With a soft yet supportive top layer made from perforated polyfoam, this hybrid mattress lets you move and change positions throughout the night. It provides just enough cushioning for side sleepers, and is breathable to keep you cool as you sleep. It's perfect for sharing your bed, as its breathability and softness allow you to stay close while still having your own space.
Casper's new Hybrid mattress is the most logical update since its launch. It now includes a firmer edge to help with alignment when sleeping, and overall better support. The new model now has memory foam in its interior layers for better contouring. The Hybrid Casper mattress remains a great choice for sleepers who need bounce back comfort and a solid mid-level of support.
The Hybrid mattress has a top layer of polyfoam which contours to your body. The coil layer provides the bounce and responsiveness that makes this mattress easy to move on. Our proprietary Pocketed Coil Technology, in combination with our Adaptive Edge System, provide support throughout the length of the mattress. This ensures that your Hybrid feels like one continuous surface no matter where you're seated. Make yours even more comfortable by adding a latex topper or a pillowtop cover.
Taking the concept of hybrid mattresses and fine-tuning them for couples, the Casper Hybrid uses a responsive base of pocketed coils that are wrapped in layers of memory foam and high-density polyfoam. Paired with pressure-relieving comfort layers, this mattress's sophisticated construction fine-tunes support and firmness for satisfying sex while eliminating noise.
The Casper Hybrid combines a layer of memory foam and polyfoam with super-plush, breathable cover, resulting in a comfortable mattress that can be used on your bed or flat on the floor for exercising.
---
How Comfortable Is The Casper Mattress?
Casper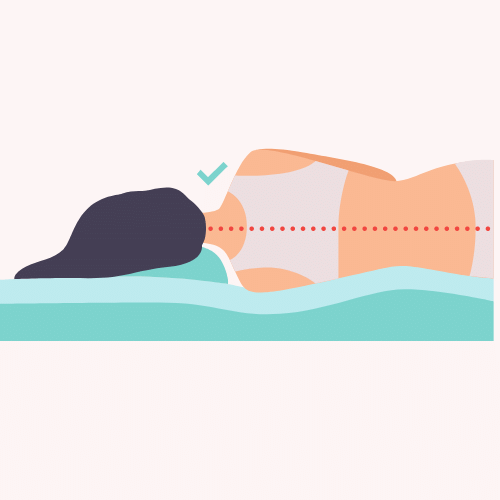 Side Sleepers
The Casper Mattress is designed for side sleepers, featuring two layers of responsive foam; a layer of polyfoam and a layer of memory foam. The polyfoam responds to pressure from bodyweight but also gives slightly to pressure relief. This helps conforming and pressure relief without the stuck feeling you may get from sleeping in one spot for too long. The memory foam contours to your body's shape providing comfort and support from head to toe.
Side sleepers represent approximately 25% of the population. If you find that this sleeping position gives you significant aches and pains, or you are simply looking for a mattress that better accommodates your body type, Casper may present a viable option. The mattress's close conforming and pressure relief may make it exceptionally well suited to side sleeping. The polyfoam comfort system and memory foam layer contour to a side sleeper's body, providing a pressure-relieving hug.
---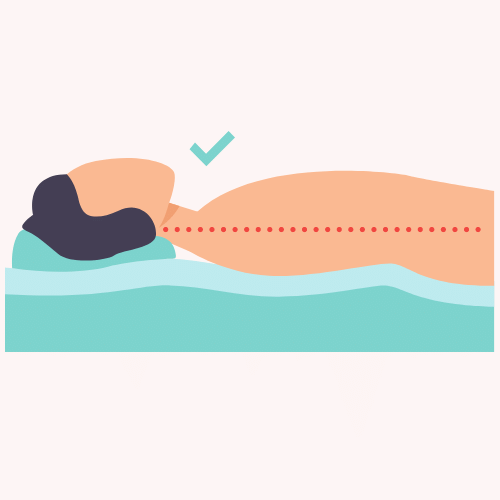 Back Sleepers
The Casper Mattress is a great medium-firm mattress for back sleepers. Its 3 unique layers of support, including its proprietary zoned, pocketed coil system, work together to promote comfort and keep the spine in alignment. The combination of premium latex, memory foam, and cool cotton will deliver a great night's sleep.
Back sleepers usually prefer a medium or firm mattress since there is more pressure on their shoulders and hips. While heavier individuals may enjoy a softer mattress, side sleepers who weigh between 130 and 230 pounds frequently need a medium to the firm surface to keep their spines in alignment. In terms of firmness, Casper is generally softer than mattresses designed primarily for back sleepers.
---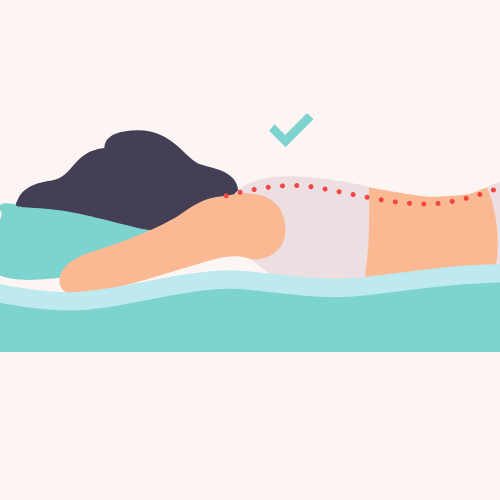 Stomach Sleepers
The Casper Mattress is a memory foam mattress designed for stomach and side sleepers. This mattress features a thin, yet durable, memory foam comfort layer that provides moderate firmness and pressure relief. The top zoned support layer provides targeted support to the hips and shoulders, while the bottom base layer is designed to provide around-the-clock comfort and support.
The Casper mattress is a top-rated option for those who sleep on their stomachs. It features a soft yet supportive feel and is built with few additional features or frills.
The Casper is designed to provide extra support where it's needed most—the areas that tend to sink in the most when people sleep on their stomachs. The Casper works for both sides of sleeping and is available in 2 firmness options – Firm and Cloud. Side sleepers need a mattress with adequate support, and the Casper helps provide stable support through the various stages of sleep.
---
| | Under 130 lbs. | 130-230 lbs. | Above 230 lbs. |
| --- | --- | --- | --- |
| Side Sleepers | Excellent | Excellent | Fair |
| Back Sleepers | Good | Good | Fair |
| Stomach Sleepers | Fair | Fair | Poor |
---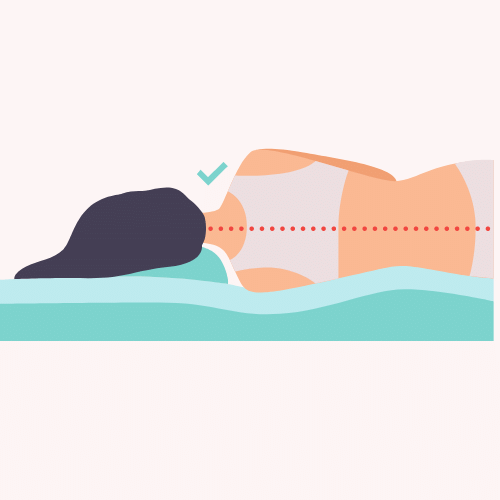 Side Sleepers
Side sleepers who weigh under 230 pounds may particularly benefit from the Casper Hybrid bed. The Casper Hybrid mattress is a cool, comfortable, and supportive option for back and side sleepers. The responsive memory foam layer quickly molds to your body for pressure relief and the latex layer on top gives you improved bounce-back support. The two layers together create optimum support for your spine and make it easy to wake up rested in the morning.
Casper's Hybrid mattress combines the pressure-relieving comfort of memory foam with the spine-supporting support of individually wrapped coils to offer a comfortable night's sleep for most body types. The design is ideal for side sleepers, better holding you in place without forcing you to sink in too far or shifting as you move through the night.
---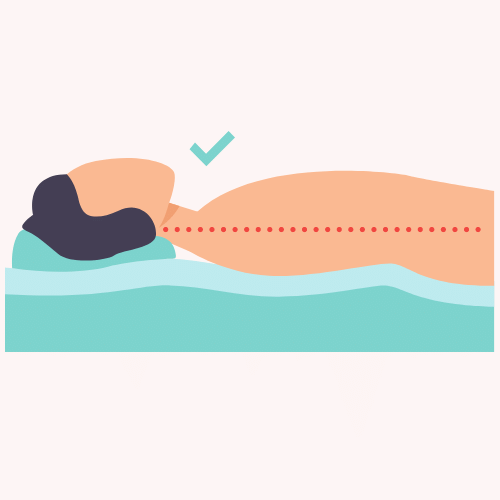 Back Sleepers
The medium feel results in a mattress that is typically best for people who are 130 pounds or lighter. It is also often best for back sleepers who weigh between 130 and 230 pounds because they are supported in the zoned transition layer, and it can give them a good balance of support and comfort. The Casper Hybrid can also be comfortable for back sleepers up to 230 pounds who do not like an especially plush feel from their mattress.
The Casper Hybrid mattress is a great choice for back sleepers who are looking for a medium-firm mattress. Back sleepers will enjoy good sinkage and pressure relief from the zoned transition layer. The sturdily constructed and heavy-duty frame provides great support for sleepers of varied weights.
---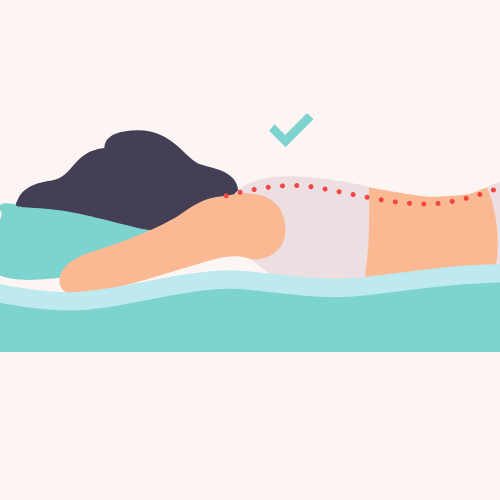 Stomach Sleepers
The Casper hasn't quite figured out the stomach sleeping thing. This is partial because their mattress does have a softer feel to it than some of the other mattresses we tested making it easy for someone who prefers a soft mattress to sink in too far causing a reduction in support.
The Casper Hybrid could do well for side sleepers who need more cushioning and comfort, and stomach sleepers under 130 pounds. However, stomach sleepers over 130 pounds may feel like the Casper is softer than what they are looking for.
Overall, stomach sleepers should feel supported by the Casper Hybrid. The mattress includes a layer of specialty polyester foam and a coil core to provide support and durability for stomach sleepers. Side sleepers will likely experience more significant sinkage than back or stomach sleepers.
---
| | Under 130 lbs. | 130-230 lbs. | Above 230 lbs. |
| --- | --- | --- | --- |
| Side Sleepers | Excellent | Excellent | Fair |
| Back Sleepers | Excellent | Good | Fair |
| Stomach Sleepers | Good | Fair | Fair |
---
Awards for Casper Hybrid Mattress

Most Comfortable Mattress
Best Mattress for Sciatica
Best Mattress for Stomach Sleepers

---

FAQ