There are a number of sleep apps for kids, meant to both track the child's sleep cycle/patterns, as well as to help put the child into a deep slumber. These apps typically offer a range of features and variety. From lullabies, meditations, sleep stories, relaxing sounds and breathing exercises to bedtime reminders, sleep tracking and monitoring. Using a sleep app for your child is supposed to make sleeping much easier for everyone involved. Here are some sleep Apps for Kids.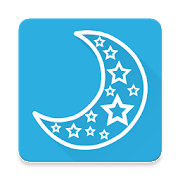 Sleepy Sounds
Capture the magic of your favorite childhood movies with Sleepy Sounds, featuring a selection of lullabies, nature sounds and classic movie soundtracks.
In addition to a variety of calming nighttime options, Sleepy Sounds displays an animated mobile to light up your kid's room. You can also sync music with your baby's movement using BabySync enabled devices.
Rating: 4.3
Price: Free
---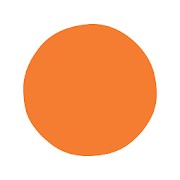 Headspace: Meditation & Sleep
Whether you're interested in meditation as a practice or just want to get your kid away from the screen for a while, the new Headspace Kids app is worth trying.
The kiddie version of the company's popular meditation and breathing exercises includes sessions such as "Breathe Baby Breathe," "Inner Islands," and "Sleepytime." It also comes with customizable features like built-in timers and voice prompts from a calming narrator.
Rating: 4.6
Price: Free
---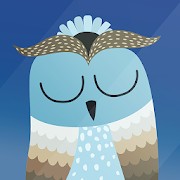 Piku – Calm Kids
Piku is the first guided mindfulness meditation system made especially for children.
Piku was developed by a team of experts in cognitive science, clinical psychology and design and offers an alternative to medication or therapy for parents who struggle with keeping their children calm, focused and happy.
Rating: 4.4
Price: Free With Offers in-app purchases
---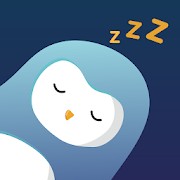 It uses a scientifically validated technology to help you sleep and is utilized by more than 40,000 people on a daily basis. With Sleep stories for calm sleep by Wysa, you'll get more than a good night's rest. You'll feel better during the day and have more energy to tackle your daily challenges & priorities. With premium features such as the Sleep Coach that prepares you for bedtime with meditations and soothing sounds, Sleep by Wysa is the most popular sleep app around.
Rating: 4.5
Price: Free With Offers in-app purchases
---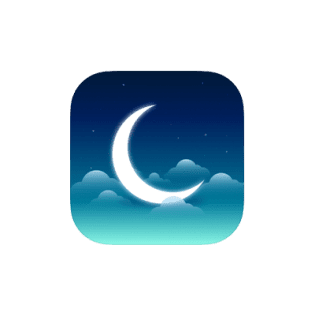 Sleep with Slumber
Slumber is a collection of relaxing stories and meditations designed to help you fall asleep.
It features a library of stories and narrated meditations led by the world's most soporific voice, so you can listen on-demand whenever and wherever you want. Designed for those struggling with insomnia, Slumber uses the brain's natural processes of relaxation to induce sleepiness. The more you use it, the better your sleeping patterns will become—starting right away.
Rating: 4.1
Price: Free With Offers in-app purchases
---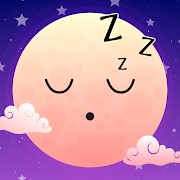 Bedtime Audio Stories Kids
The Bedtime Audio Stories for Kids app features a collection of children's audio stories that are at least 10-15 minutes long and contain beautiful graphics to keep their attention.
The easy to use interface allows your child to either be read to or choose from one of his/her favorite stories. The best app with children's audio books for bedtime stories, fairy tales and fables. Designed for falling asleep and more positive mood.
Rating: 4.6
Price: Free With Offers in-app purchases
---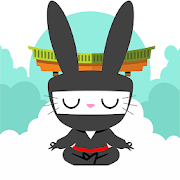 Ninja Focus
Ninja Focus is the app you wished you had to help your child sleep better, focus better and regulate emotions better.
This suite of mindfulness services for children ages 3-12 uses a multi-sensory approach that allows kids to relax, get focused and react positively to any situation. Packed with over 60 audio programs, Ninja Focus calms, soothes, centers and motivates the youngest listeners, helping them sleep better, focus better and regulate their emotions better. There's also science behind it – Ninja Focus is developed by a team of experts developing kids' brains for more than 20 years.
Rating: 4.0
Price: Free
---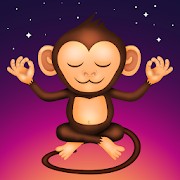 New Horizon
New Horizon presents Sleep Stories along with Guided Sleep Meditations and Meditations designed by leading experts in the field of sleep-related issues to help children and adults calm down, relax, and go to sleep more easily.
New Horizon was founded by a team of experts in mental health, education, and child development. With over 25 Million views, our Sleep Stories are being used by parents throughout the world.
Rating: 4.1
Price: Free With Offers in-app purchases
---
Paid Sleep Apps For Kids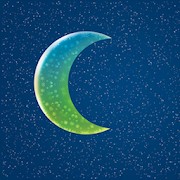 iSleep Easy Sleep Meditations
The Meditation Oasis® iSleep Easy app contains the largest selection of guided meditations to help you fall asleep and sleep deeply.
The Meditations Oasis® master audio tracks and digital music are by composer Jeffrey Kuser, known as the "Go-to guy" for soundtracks to many award-winning movies. The guided meditations were designed by an experienced licensed clinical sleep therapist. There are a wide variety of slow, gentle meditations for soothing relief of stress and anxiety, as well as faster meditations for quick relief of stress and insomnia. The smartphone app is compatible with the Meditation Oasis® Sleep System.
Rating: 4.8
Price: 3.99
---