Sleep is a necessity for good health, yet most of us get less of it than we need. (In fact, about 1 out of 3 adults report getting fewer than 6 hours of sleep per night). In a society that values busyness, it can be tough to carve out the time necessary for a good night's rest. But it's worth it: Research shows that getting too little sleep, or not getting enough quality sleep, can make you more likely to gain weight, feel moody, and even struggle to think clearly.
Here's our list of the best sleep apps in 2021 for the iPhone and Android phones, many of which were designed specifically for improving sleep.
---
Best Sleep Apps Free & Paid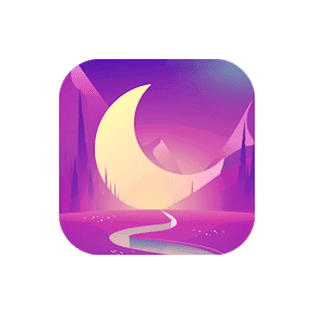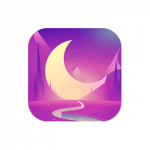 • Sleepa Calm – A deep, binaural beat designed to encourage relaxation.
• Sleepa Waves – A wave soundscape that helps to stimulate the brain into a deep, dreamy state.
• Sleepa Flights – Designed to simulate the calming effect of flight, perfect for helping you unwind before bedtime.
• Sleepa Jungle – An interactive soundscape that transports you deep into a jungle environment.
And much more! Additional features: • Create your own soundscape, and play it on a loop when you're falling asleep.
Sleepa App Reviews
Shevin Guerra: I FREAKIN LOVE THIS APP, I Don't have trouble falling asleep but with this app I'm knocked out AND with the sounds i end up having an AMAZING SLEEP, and i love how you can mix all the sounds to create one perfect for you. My favorite mix is heavy rain, rain on the roof and window, the ocean, with a thunderstorm and the jungle still vibrant in the background making it have an amazing feel and helps you to relax quicker i love this app again. Great Job!
---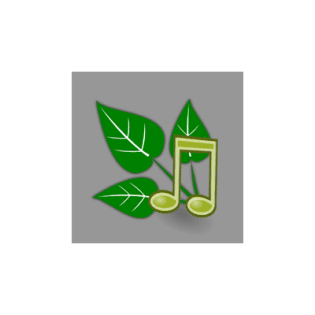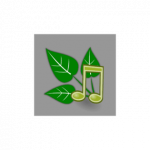 Nature Sounds Relax and Sleep
Relax and Sleep is an app to enable you to use sounds of nature to improve your sleep or to listen to nature sounds during the day. The app has 24 nature sounds, 3 nature scenes, a timer and a sleep scene. This sleep app is perfect for those who want to relax, meditate, do yoga, dream, and improve concentration. This app will help you to do all of this by listening sounds of nature. The app features a timer, individual volume controls and sound profiles.
Android rating: 4.5 stars
Price: Free with optional in-app purchases
Nature Sounds Relax and Sleep App Reviews

Pete Mister: As a tinnitus sufferer, I find this app a bit of a godsend. Also good for just relaxing to. Well worth having.
Cris Hofland: Great for little ones and adults to settle, nice calming back ground soft noise, fantastic app, easy to use & good mix to choose from.
---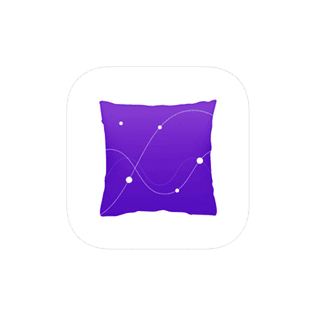 Pillow Automatic Sleep Tracker
Pillow is your personal sleep assistant, built by a team of engineers and designers, with Sleep Cycle, the market leader in sleep tracking. Pillow automatically detects your sleep using your iPhone, Apple Watch, or Apple Beddit—then uses smart, science-based algorithms to improve your sleep over time.
At the first sign of you waking up, Pillow will automatically send a signal to your iPhone or iPad and the Pillow iOS app will start recording your sleep. It uses a combination of sensors and advanced algorithms to improve your sleep. It measures everything from your movements, heart rate, respiration, snoring, and room temperature, to the noise level in your room and even how long it takes you to fall asleep.
iPhone rating: 4.3 stars
Price: Free with optional in-app purchases
Pillow Automatic Sleep Tracker Reviews
KMolinaro: Love it so far!
I've only been using this with my Apple Watch for a couple weeks now so I'm still learning. I can't remember what I didn't have before I upgraded but I feel like the free version was quite basic. I've never paid for an app upfront and it was pricey but well worth it.
My only issue (although I thing this is my body and terrible sleep patterns rather than the app itself) is that for a few days, the alarm would go off early, while I was in a light sleep mode, and I'd wake up feeling so refreshed. Since then though, it doesn't go off until the exact alarm time and the analysis shows I'd been in rem sleep for an hour prior to my alarm. So I'm not as refreshed and then just keep hitting snooze. (The snooze times are a whole different issue that I don't understand but I shouldn't snooze anyways so that's on me!)
---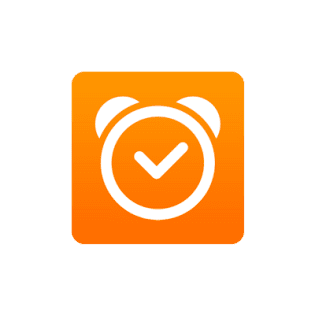 Sleep Cycle
Sleep Cycle is a sleep-tracking application that monitors your sleep patterns and wakes you up at the right time in your sleep cycle. It does this by using your phone's accelerometer, which measures the movement of your body while you sleep.
Using a sophisticated algorithm, this sleep app is able to pinpoint the time of your sleep cycle in order to wake you up during light sleep. Sleep Cycle is a smart alarm clock that records your sleep every night in your own bed, with your phone by your bed. Sleep Cycle then uses this information to wake you up during the lightest sleep phase of your sleep, so you wake up feeling refreshed.
iPhone rating: 4.7 stars
Android rating: 4.5 stars
Price: Free with optional in-app purchases
Sleep Cycle Reviews
Mahadevi9: It's ok, more for entertainment
I like the program, wish it were more accurate. I sometimes suffer from insomnia and wanted to track how much sleep I was actually getting. This program doesn't register that I'm waking up in the middle of the night. I've taken to taking with me if I get up and walk around, just to have it show up as awake for a minute. When I watch movies for an hour it thinks I'm asleep. I'm watching the movie on the same phone as the app – you'd think it'd realize something. Apparently according to this app I get a great nights sleep almost every night.
---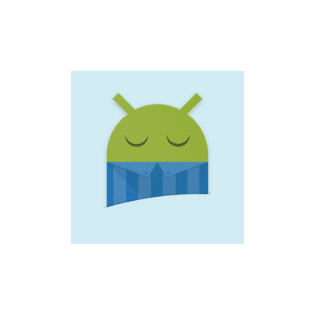 Sleep as Android
Sleep as Android is the most advanced sleep cycle alarm clock with smart wake-up. Waking you gently in the lightest sleep phase, deep sleep or REM phase. Your personal sleep coach to wake you up rested and relaxed. Sleep as Android gently guides you into the sleep cycle by tracking your sleep. It wakes you up in the morning at the optimal moment, when you are rested and relaxed.
Android rating: 4.5 stars
Price: Free with optional in-app purchases
Sleep as Android Reviews
Paul Watrobski: Overall, this is a great app! I find that when I actually enable sleep tracking (especially with my watch) I tend to wake up feeling more well rested (even if I didn't let myself sleep very long). That said, setting the alarm/nap time can be a little frustrating at times when you tap on the time. It pulls out the keyboard which is rarely necessary for scrolling through a list. Developers are very responsive to any sporadic issues.
---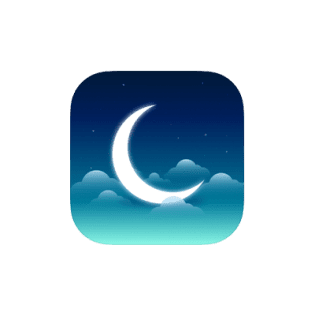 Slumber: Fall Asleep, Insomnia
Slumber is a collection of ultra-relaxing sleep inducing stories and meditations designed to beat insomnia and help you fall asleep quickly every single night. This sleep app will teach you how to fall asleep within minutes. A collection of ultra-relaxing sleep inducing stories and meditations designed to beat insomnia and help you fall asleep quickly every single night. The first story is a calming voice that will read you an inspiring story. The second story is a guided meditation. Using these two techniques at the same time will help you fall asleep faster.
iPhone rating: 4.7 stars
Price: Free with optional in-app purchases
Slumber: Fall Asleep, Insomnia Reviews
Baby boom mama: Slumber sleep app allows you to pick from several modalities of talk oriented sleep inducing paradigms. Dream Stories are bedtime stories which guide you into sleep and relaxation. Ex: "The Deep Dive" obviously written by a scuba diver, talks you thru a dive so accurate and intense you feel you are actually experiencing the dive. With "The Distant Storm" you feel you are on a beach, w warm sun and sand at sunset, listening to the waves and watching a beautiful storm in the distance.
The stories are engrossing yet very relaxing and sleep inducing. Sleep Meditations are less involved w the story line and much more involved w your body and thoughts and tensions keeping you awake.
---
Sleep Tracker ++
Sleep Tracker ++ automatically tracks your sleep from your Apple Watch, like Fitbit, — no buttons to press, just wear your watch to sleep. Automatically log your sleeps and naps and wake up to see insightful sleep analysis. See how much you move, how long you spent awake, and how long you slept, and more. Once you connect Sleep Tracker ++ with your Apple Watch, Sleep Tracker ++ will auto-track your sleep with zero-effort. Just wear your Apple Watch while you sleep and let Sleep Tracker ++ do the rest. You'll wake up to see a detailed sleep analysis.
iPhone rating: 4.4 stars
Price: $1.99
Sleep Tracker ++ Reviews
SuzyTheGemini: I just download this app yesterday morning (5/28) and have went through all the settings. I took a 2+ hour nap and timed it. It was off by so I adjusted the sensitivity. Went to bed last night and it was only off by about 8 minutes (going to sleep) and I adjusted my middle of the night bathroom break time this morning in the other portion of settings.
---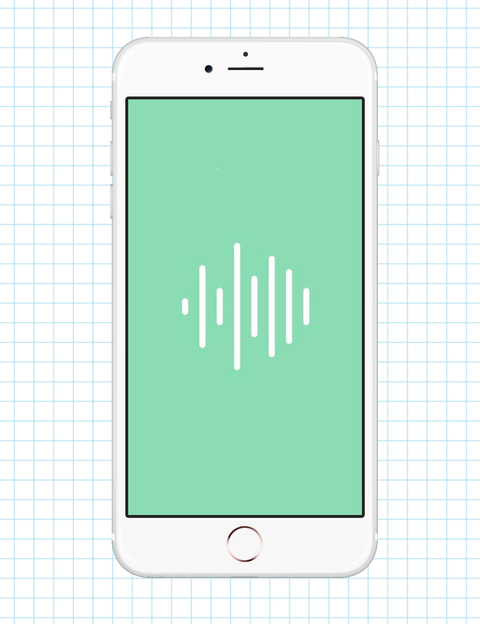 Noisli
Noisli helps you relax and sleep better by providing different background noises and a color scheme that helps you fall asleep faster and wake up more refreshed. Choose from a list of 12 nature-inspired sounds and 10 color themes. It is a simple web sleep app that allows you to combine the relaxing sounds of rushing water, crackling fire, chirping birds, storm, white noise, brown noise, fan, radio static, seaside, and rain for maximum concentration, relaxation, or sleep. A perfect companion for your Mind Palace!
Cost: $2, website is free
---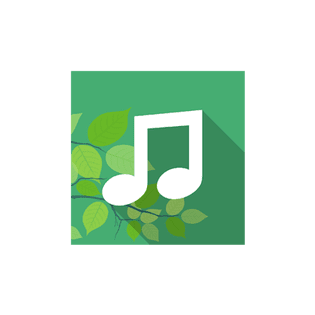 Nature Sounds
If you are having trouble falling asleep at night or simply want to relax and meditate, this Sleep App will be a big help. With a large collection of sounds, including rain, waves, forest sounds and more, you can pick the one that is most soothing to you. The sound is realistic and in high quality, so you can actually feel like you are walking in the forest or lying on the beach. You can also adjust the timer to play the sound for a certain length of time. Each sound will slowly fade out so you can fall asleep easily. Soothing sounds of nature can help you relax and sleep better.
Android rating: 4.7 stars
Price: Free with in-app purchases
Nature Sounds Reviews
Kaivan Ganwani: Great app! You can customize which sounds to mix and their involvement into percentage to create your own natural music. This app really helps me to sleep and its music takes me to the dreamland!
---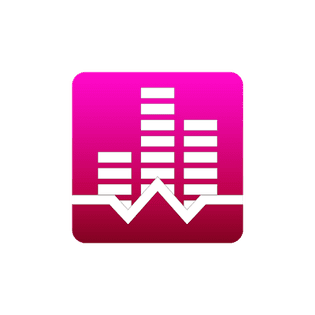 White Noise Lite
White Noise is an advanced sleep app that generates soothing sounds to help you sleep better. Use it to help you fall asleep, stay asleep, or wake up more easily. Relieve stress and fall asleep faster with White Noise Lite. This ultra-relaxing sound machine features a variety of soothing sounds, including rainfall, white noise, ocean waves, and more. It allows you to customize your background sounds to help you fall asleep faster and wake you up feeling refreshed. With White Noise Lite, you can be sure of a good night's sleep by creating various ambient sounds.
iPhone rating: 4.8 stars
Android rating: 4.7 stars
Price: Free
White Noise Lite Review
Clayton Bishop: Awesome app. I suffer from tinnitus which is a constant ringing noise in my ears. I was struggling big time until I found this app. I use the crickets sound and am able to cross it with waves crashing and a rain noise. That combination cancels out the pitch in my ears and gives me confidence and a sense of control of what I hear instead of the constant ringing in my ears. Also, I can turn off all data and sound but still listen to app.
---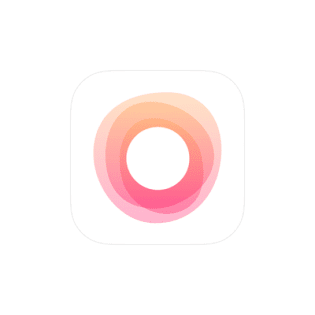 Tide – Sleep Sounds, Focus Timer, Relax Meditate
Tide Sleep Sounds, Relax, and Focus is a top rated sleep app that can help to create a calm and peaceful atmosphere. The app can create an atmosphere with natural sounds and tracks to help you relax. There are three modules– Sleep, Meditate, and Relax and Focus. Turn your phone into your personal sleep companion with this relaxing, simple, and effective sleep aid. Listen to any of over 60 different sounds and follow a sleep timer to fall asleep easily and have a good night's rest.
iPhone rating: 4.8 stars
Android rating: 4.4 stars
Price: Free with in-app purchases
Tide Review
jaiden0709: Amazing! I love this app and I have had no problems with it. I love everything about it and if you are reading this wondering if you should get the app…WHAT ARE YOU WAITING FOR!! This app is amazing it has helped me so much. I have gotten to truly know me and I'm really enjoying this app.
---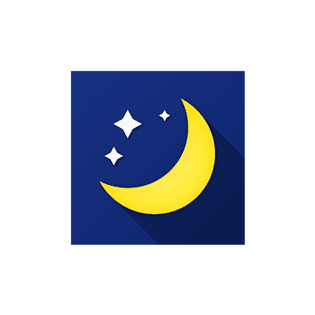 Sleep Sounds
Sleep Sounds is a sleep app that has collection of high quality recordings designed to help you sleep better. Each recording has been carefully selected to create a specific ambience or to help you relax and sleep faster. Enjoy the sounds of a river, a forest, the wind, waves, crickets, the rain or a babbling brook and listen to them on your mobile device, while you fall asleep or just to listen on your way to work. You can even set it to wake up to your favorite song!
Android rating: 4.6 stars
Price: Free with optional in-app purchases
Sleep Sounds Review
Megan B: Used to work well. Now it's full of ads and interrupted sound. UGH! It will randomly stop playing and wake me up. So disappointing. Update to my update. Now the app crashes after certain number of hours and forces you to run another ad. Basically, it is trying to force the user into paying for a subscription. Not a good look. I've used this app for a handful of years now. It used to function perfectly. All I get now is interrupted sleep and annoyance.
---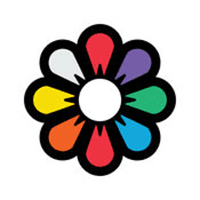 Recolor
It's a mobile sleep app that helps you relieve stress and unleash your creativity by coloring thousands of coloring pages. Recolor is free – all you need to do is download the app and you're ready to color. Or if you have a subscription, all you have to do is subscribe and you can enjoy the premium features. Recolor is the best way to de-stress and get creative. Explore curated collections, or browse thousands of coloring pages and choose any coloring style you like – from intricate mandalas to floral patterns to geometric abstractions.
Recolor is available in English, Spanish, French, German, Portuguese, Simplified Chinese, and Japanese. Your subscription also includes access to our Premium Sleep like a baby with the world's only noise-masking app specifically designed to reduce stress in adults. From the makers of Recolor, Recolor Sleep is a first-of-its-kind mobile app that offers a scientifically proven and simple way to relieve stress, lower blood pressure and sleep better at night.
Android: Free
iPhone: Free
---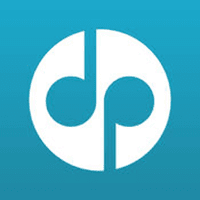 Digipill
Stop struggling to sleep and start getting the rest you need with the world's most effective sleep aid: Digipill. Whether you struggle with insomnia, a racing mind, or just need something to help you relax, Digipill is the solution for you.
Sleep is one of the most important aspects of Health & Fitness. Without enough sleep our moods suffer, our health declines, and our productivity decreases. Digipill can help you with getting to sleep and getting the most out of your sleep.
Digipill uses a unique combination of psychoacoustics and NLP to help you to unlock your subconscious in order to change your mood, perception, or even your behaviour. For more information about how it works and the science behind Digipill.
Android: Free
iPhone: Free
Digipill Review
the.extrapencil: A real snooze.
I've never heard the whole session because I'm asleep within five minutes. Yes, it's possible that I'm just tired and would have fallen out anyway. But I doubt it. The voice on this app is hypnotic, relaxing and, apparently, a real snooze!
I've struggled with insomnia forever but gave up on pills because they left me groggy and eventually stopped working. Still, I was suspicious of the sleep apps; when you've stared into the darkness for as many hours as most of us insomniacs, you get a little cranky about claims. I tried another sleep app first and was surprised that it worked. But the narrator's voice was annoying. I'm very glad I found this one because his voice is hypnotic but not in an annoying way–and mostly, because it works. Fast. You have nothing to lose but hours of ruminating or playing word games on the phone.
---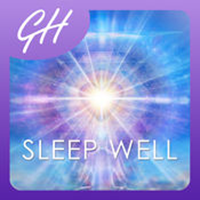 Relax & Sleep Well
We all know that getting the right amount of sleep is key to overall health. But proper sleep is more than just how many hours you get. In fact, how well you sleep is just as important as how much you sleep.
Relax and Sleep Well is the most comprehensive sleep solution ever developed. It features dozens of soothing sounds, relaxing music, and the most accurate sleep cycle tracker, helping you to get to sleep and stay asleep.
Android: Free
iPhone: Free
Relax & Sleep Well Reviews
Dean Marshall: not bad, I would say it works 95% of the time. I have purchased many of the paid materials. I suffer from anxiety and agoraphobia and feel it helps a little. For the phobias I would like to see a 50 min one that covers agoraphobia to see if this would help even more, then I would rate 5 stars. works fine on the note 2.
---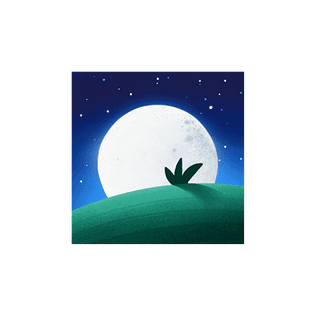 Relax Melodies: Sleep Sounds
Relax Melodies is the best sleep app to help you fall asleep faster, stay asleep longer, wake up refreshed and full of energy! We're here to help you relax and fall asleep faster, and wake up feeling refreshed. We offer a number of relaxing, sleep inducing sounds like nature, rain, thunder, white noise, and many more, that can be mixed together in a combination unique to you, at just the right volume, to help you relax and fall asleep.
Using a carefully crafted combination of natural sounds, our scientifically designed sound effects help you to relax and fall asleep faster. Relaxing music has been shown to have a positive effect on reducing sleep difficulties. By using the right music at the right time.
iPhone rating: 4.8 stars
Android rating: 4.6 stars
Price: Free with optional in-app purchases
---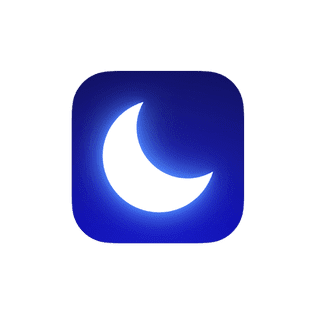 Sleep++
Sleep++ uses the motion and health monitoring capabilities of your Apple Watch to measure both the duration and quality of your sleep. The better you understand how well you are sleeping, the more you are able to make changes in your routines to benefit your rest.
When you are a busy parent, your sleep can get interrupted frequently – especially if you have kids who are not sleeping through the night. Even if you are lucky enough to have a little angel who sleeps through the night, you still may be getting less sleep than you think. And even if your child does not wake up in the middle of the night, you might still be tossing and turning due to stress. Sleep++ changes that all – by making sure that you are getting the best sleep after your nights with your kids.
iPhone rating: 4.2 stars
Price: Free with in-app purchases
Sleep++ Reviews
Koalateatimes: So far, so good. As my review title suggest, I have no complaints. it does and performs exactly as designed. i will say that the app is a little confusing to use it, as the guide is very basic and broad. the app can be hard to read and understand compared to other apps, but then i remember this is free. the UI is nice, but you have to understand greatly what your sleeping pattern means by constantly referring to the settings section.
---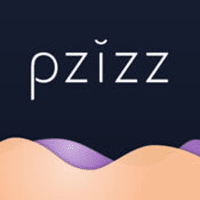 Pzizz
Pzizz puts you to sleep by guiding you through a series of steps that include choosing how much sleep you want, making you more relaxed, and calming your mind. You can even select from a variety of soothing sounds and melodies to help you relax.
Pzizz helps you get to sleep faster and get more restful sleep with a combination of soothing sounds and voice cues aimed at helping you relax, destress, and get to sleep. In my experience, it works really well.
Android: Free
iPhone: Free
Pzizz Reviews
Macie J Mercer: I struggle with ADHD, Depression, and Anxiety. Which, in my opinion, is the worst combination of mental illnesses that anyone could have. I was at a point in my life when I basically, in simple terms, was hating life. I couldn't sleep, eat, or socialize. My eating habits got the point where I was losing weight.
---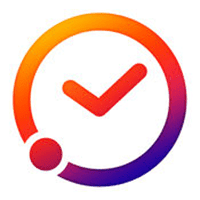 Sleep Time
Sleep Time is the only sleep app that can track your sleep stages, heart rate, snoring, and waking up feeling rested. The app analyzes the audio inside your phone to detect your sleep patterns. It'll wake you up during the lightest sleep stage, so you can wake up refreshed and feeling rested.
Sleep Time tells you how to sleep better by tracking your sleep cycles and learning your sleep habits. Our sleep cycle alarms wake you up during light sleep, so you wake up feeling well rested every time. Sleep better with Sleep Time!
Android: Free
iPhone: Free
Sleep Time Reviews
Babynitagirl: Tracking & Awareness = Great Tools for Changes
Forget the other apps and go straight to ARGUS! I've tried them all & this app has changed my life and given me the tools to create a personal sleep hygiene. I've been dealing with chronic illnesses for several years now, prescription meds make it difficult to rest and antibiotics have terrible side effects. I've tried several sleep tracking apps & I love ARGUS because it integrates with other apps I use. I like the layout & the feedback. I set it immediately when I get in bed and like to know WHEN I get in bed, and I love the tags I can customize before each night's rest
---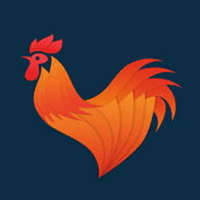 Good Morning Alarm Clock
Good Morning Alarm Clock wakes you up by gradually increasing the light in your room over a 20-minute period, helping you wake up naturally without the annoying buzz of a traditional alarm clock. In addition, it records how long it takes you to fall asleep, how long you spend in deep sleep, and how many times you wake up in the middle of the night so you can identify patterns that may be disrupting your sleep.
The deeper you sleep, the more you'll feel recharged! You won't need to set an alarm ever again. Good Morning Alarm Clock wakes you up at the optimal time in your sleep cycle – the moment you're ready to wake up. You will not be surprised by an alarm, but you will feel fully rested.
Android: Free
iPhone: $3.99
Good Morning Alarm Clock Reviews
ihaveqs2: Very good app! Good sleep tracker!
If you are looking for a good sleep-tracking app, I suggest that you try this one. For me, it has been great!!!! Waking up at the right time has made a HUGE difference for me! When I wake up at the right time, between sleep cycles, I am not groggy and sleepy all day. I looked through a lot of apps. This one is simple to use, is cost-effective, has a lot of choices to personalize it to you, and is reliable.
---
Are Sleep Apps Useful in Helping with Insomnia?
A recent study by Taylor Wooten from the university of Illinois analyzed 35 of the most popular sleep apps. These are used for tracking your sleep patterns, goals and managing your insomnia. This is not the first study to be done about these apps. But this is the first study to analyze over a third of all known sleep apps from around the world.
The researchers found 25 apps that sell for less than $5. Most of them claim to help solve insomnia, a sleep disorder that affects about 1 in 3 adults. The apps rely on cognitive behavioral therapy (CBT), a method that tries to change thoughts and behaviors. A lead author, Dr. Ranjana Kaul Shah of the VA Medical Center in White River Junction, Vt., is a psychologist who trains doctors in CBT and uses it herself.
The apps provide core support for treatment of insomnia, but more functions are needed to help users achieve healthy sleep. More development efforts should be encouraged to integrate proven principles from behavioral therapy into mobile technologies. Future work needs to monitor real-world effectiveness of these apps.
Are Sleep Apps Accurate?
New data from the American Academy of Sleep Medicine found that consumer sleep trackers are pretty accurate at tracking total sleep time. The study, which was published in the Journal of Clinical Sleep Medicine, analyzed 10 different types of trackers (including fitness trackers and watches) and found that all 10 accurately tracked total sleep time with minimal errors, according to a news release.
How to use data from your sleep tracker?
The data from sleep trackers can give you a better picture of what's happening in your bedroom, and maybe even what your body needs to get the best night's sleep. Here's how the information is collected and some tips on how to interpret the results.
The wave of consumer sleep trackers, including the Apple Watch, Fitbit, Garmin and Samsung Gear tracking gadgets, are much more accurate at tracking total sleep time than in the past, says Rieck. But he also cautions that this data shouldn't be used alone to determine whether you're getting enough sleep. To do that, there are other steps you can take.
Can sleep apps detect apnea?
Your wireless sleep apnea app will soon be able to detect sleep apnea, right from your own smartphone. (Sleep apnea is characterized by at least 5 episodes of apnea (pauses in breathing) per hour.) Sleep apps have proven very successful in helping people address issues with sleep, and there is no reason to believe that this new feature will not prove just as valuable. By watching the data over time, your sleep apnea app could potentially help you identify the root cause of your apnea, helping you more effectively treat or even prevent it.