As one of the most popular wearables on the market, the Apple Watch has become a go-to device for tracking cardiovascular health, fitness and more. But there's one important metric that Apple's wearable can't track on its own: sleep. Luckily, a growing number of third-party sleep apps are available for the Apple Watch, which might be able to give you the insights into your sleep patterns that you've been looking for.
---
Top Sleep Apps Free & Paid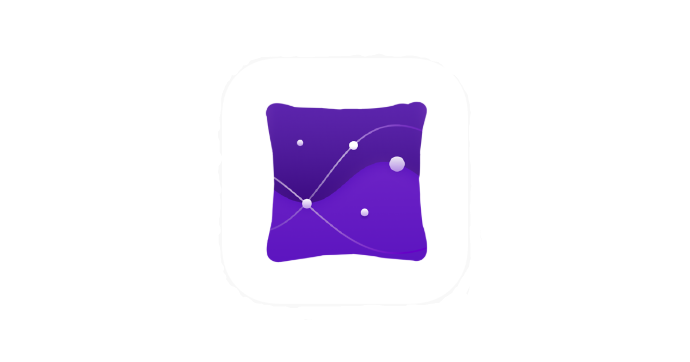 Pillow Automatic Sleep Tracke‪r‬
Pillow uses your watch to track your sleep automatically, using its accelerometer and audio to monitor when you're in a deep sleep and when you're awake. Pillow can also be used with the iPhone or iPad placed near your pillow. With Pillow, you can wake up better and improve your sleep.
Rating: 4.3
Price: Free with optional in-app purchases
Pillow Automatic Sleep Tracker Reviews
YouShan: Very sleepy and colorful app
I've used the Sleep app (#1 in App Store) for a few years before I made a switch. They require an annual subscription. I made a switch because they haven't had a major app update in a while and the data always look the same and seem less informative.
Before the switch, I took the liberty to try other sleep apps. Then I came across this Pillow app and tried it for a week and fell in love with it. The free data provided on my sleep quality is more valuable than what Sleep provides in their free version. UI and UX is beautiful, I like the colorful bar graph more than the line graph. Love the heart rate comparison. It was even smart enough to detect my A/C noise in the background and reanalyzed my sleep data (suggestion: somehow auto tag or label which recorded sound is another sound other than your snore? I had over 100 audio recordings..) I decided to pay their one-time premium fee to support this app. Please continue to do your best on this app! Thank you!
jcnsdad: One of the best sleep apps
I've tried a couple of sleep apps to get some insight on why how and when I wake up tired. Some apps were good but fell short of giving me the full picture of my sleep patterns and what I maybe doing wrong. I don't buy a lot of apps but this one helped improve my health and my overall mood everyday.
If you have any problems with sleep this app. Will help from what type of sleep you are getting be it deep or rem or if snoring is your problem. When you hit the start button Pillow goes to work monitoring everything that goes on while you sleep or you can set the app. for automatic and it will detect when you have fallen asleep.
It works best with a smart watch to give you heart rate and pulse and movements but still will work without one but you don't get all of the benefits.
There are a lot of options and features it's almost like your own personal sleep lab without the white coats. So try it what do you have to loose except sleep. I don't write many Reviews but this application helped me maybe it will do the same for you.
---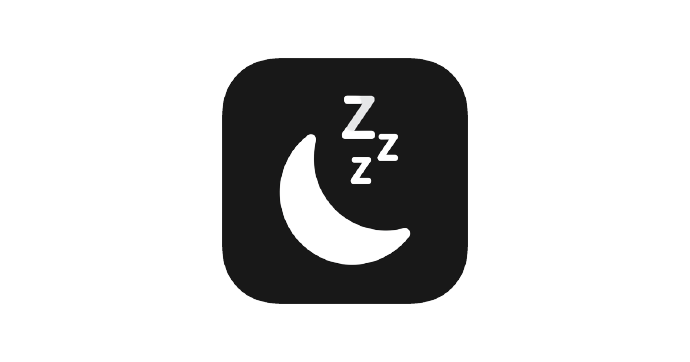 NapBot
NapBot is an automatic sleep tracking and analyzing app for your iOS and watchOS devices. It uses on-device Machine Learning to detect and understand your sleep. With NapBot you can track your sleep and see what affects your sleep quality. The app learns your sleep quality and habits. It becomes smarter over time and smarter than you. It will share its knowledge with you.
Rating: 4.2 stars
Price: Free with optional in-app purchases
Napbot Reviews
D2Da: Best sleep tracker on the iPhone
I've used and subscribed to the app for about a year and a half now. It works great and just gets better.
Super happy to see that the developer does not turn around and sell my data! Thank you for respecting my privacy. Keep up the good work.
BrennaKelly: So far so good
I have sleep issues and so far this app has helped me see my sleep pattern and that helps ease my mind and helps me try to set goals. I might just do the free trial to see what else this great app has !!
---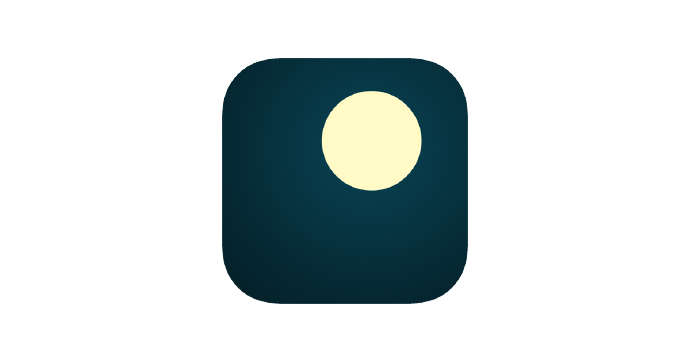 AutoSleep Track Sleep on Watc‪h‬
AutoSleep is the first sleep app that seamlessly integrates with Apple's HealthKit and the Apple Watch to automatically track your sleep and wake you naturally during light sleep.
It is the most comprehensive sleep app for your Apple Watch®. These use the latest watchOS technology to automatically track your sleep, and our automatic sleep tracker is the only one that works with the Apple Watch®. This Apple Watch® app lets you easily monitor your sleep progress, and even includes a smart snooze feature to get you out of bed on time.
Rating: 4.7 stars
Price: $3.99
AutoSleep Track Sleep on Watc‪h‬ Reviews
DMFMDJD: Best Health Apps By Far
Autosleep and Healthwatch are simply incredible apps and a must for anyone interested in their health. I am a physician and a bit obsessed with data. I've tried a dozen health tracking devices and even more apps and these two, by far, are the most insightful and well designed apps for the iPhone and Apple Watch. I've spent hours over the last couple months reviewing the various trends and graphical analytics these apps offer for immediate and long term feedback on my sleep hygiene and heart health. My only wish is that the developer make more apps to track other aspects of health and wellness (SpO2, perfusion index, respiratory rate, and VO2 max as the Apple Watch 6 is rumored to have these features; caloric intake and nutrition; mental health and mindfulness; maybe even goal and habit tracking). These two apps pack so much analysis into a concise and easy to read manner, I wish the other wellness aspects that I track could offer as much insight. While those would require ground-up brand new apps, one thing which could possibly be incorporated into the HeartWatch app would be the ECG data. Even though it's only one lead, tracking QTc and PR intervals should be doable. Just a thought for future iterations. Anyway, these apps are an incredible deal and offer way more for far less than anything else I've found on the App Store. Keep up the good work.
What Happened to Music?: The Best Sleep App Available!
I'm one of those 'go down the rabbit hole' people who research everything. I spent a solid chunk of time researching sleep apps and settled on AutoSleep. BY FAR the best app right now! I've converted a number of people from Sleep Cycle and other various apps and they all love this one more. The ability to have it automatically determine when you're sleeping is massive! It makes it VERY user friendly. The only thing I had to adjust to was charging my Apple Watch an hour before bed and then wearing it while I sleep, as I used to let it charge overnight. However, I'm super happy I made this small change because legitimately my sleep hygiene has improved along with my quality. The only hiccup I've ran into is to make sure my iPhone is NOT on the bed, as I have the setting turned on for it to think if I'm using the phone then I am awake. I thought this would mean actively using it (phone unlocked and screen on), but apparently it uses the sensors for movement as well. Not a big deal, though it'd be nice to have the option to turn that off (sometimes I fall asleep reading on my phone). 5/5 stars and highly recommend the app! This is coming from a random, unaffiliated user who never writes reviews!
---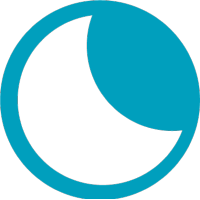 NightWare
The NightWare platform uses an Auto Sleep Tracker and Alarm App on an Apple Watch® to improve sleep quality. Using a combination of proven relaxation techniques and behavioral approaches, NightWare helps users fall asleep faster and wake up refreshed.
The platform includes a variety of relaxation and mindfulness programs designed to help users fall asleep faster and wake up feeling refreshed. Developed by Stanford-trained medical professionals and sleep experts, NightWare is the world's first sleep app for the Apple Watch® that uses biofeedback to automatically track sleep and provide personalized feedback to help users get a more restful night's sleep.
---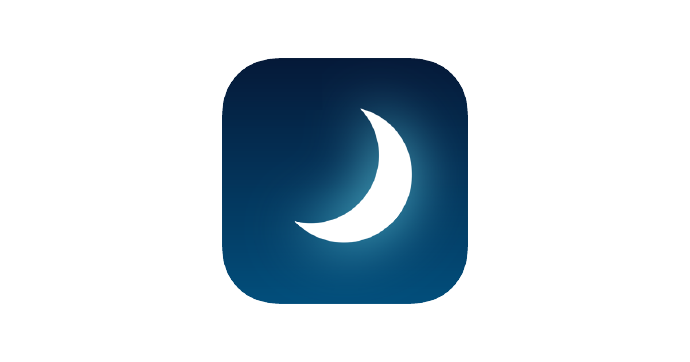 Sleep Watch by Bodymatte‪r
SleepWatch is an automatic sleep tracker that monitors your sleep and gives you insights into how you can improve. It tracks your sleep with the Apple Watch using motion and heart rate to determine when you're in bed and when you're awake.
With Sleep Watch, you'll stop worrying about sleep, and start a better life. Using breakthrough A.I. technology and the Apple Watch, Sleep Watch automatically tracks your sleep every night, giving you actionable insights into how to get a better, healthier sleep. Sleep Watch will detect when you fall asleep, how long you sleep, and the quality of that sleep. SleepWatch uses the wearable technology of the Apple Watch to automatically track your sleep at night without requiring you to wear an uncomfortable wristband.
Rating: 4.7 stars
Price: Free with optional in-app purchases
Sleep Watch by Bodymatte‪r Reviews
WhyBeNormal64: I'm Impressed
It is rare for me to give a 5 star rating as there is almost always room for improvement. Having said that, I'm so impressed with the accuracy and data this app provides that I also bought an annual membership. I couldn't care less where/how I rate with other users, but do care that people who have done a good job at something get rewarded.
I use this app a bit off script in that I'm not using it to learn how to improve my sleep, but to learn about how my sleep patterns affect my chronic pain. For example, just in the last month I've proved a theory that I'm much more rested, awake in less pain, and maintain deep sleep longer when I don't sleep more than 2-3 hours at a time. When the pain would awaken me I'd stay in bed and try to sleep more. Now I know I'm much better off if I get up for a couple few hours and go back to bed for more deep sleep.
Support folk have been very patient with me in my attempts to get the app to work for my abnormal needs (although I think I may have made them a bit defensive) so kudos to them! My fingers are crossed that they may implement an enhancement request I recently made. Regardless, I'll continue to use this app and tell my friends.
Me1yssa: Great app!
I love the accuracy of this app. It's very simple to read all the information that it takes during my sleep. I'm a stay at home mom and I'm always the last one in bed and the first one up. I bought this app because I knew I wasn't sleeping enough and it was affecting my health. My doctor recommended I track my sleep so I gave this a try. I like that it showed when I went to bed and how much sleep I actually got while in bed. The longer I used the app the more it learned my patterns. I also like that it knows when I've had a really bad night of sleep and I receive the questionnaire asking why I did so bad sleeping. For example last week my son was extremely sick running a fever of 103.7 all night so I was up all night checking on him and changing out ice packs to help keep him comfortable until I could get him to the doctor the next morning. My app detected a total of 1 and half hours of sleep. I was able to tell the app I was "disrupted by a sick child". Thanks for creating this app and continuing to make it that much better! ????
---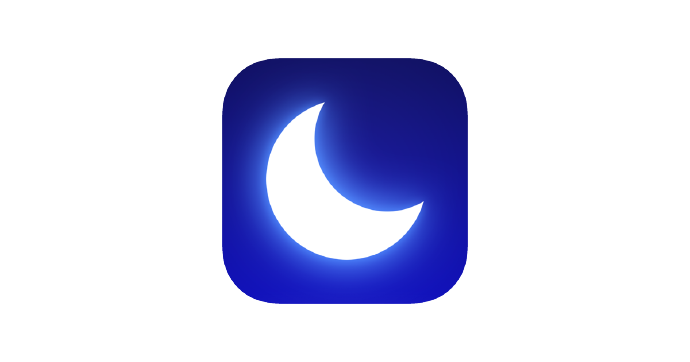 Sleep+‪+‬
Sleep++ measures your sleep automatically by using the motion and health monitoring capabilities of the Apple Watch™. This app is based on their award-winning and science-backed sleep tracking app Sleep Time®. In addition to measuring your sleep automatically, Sleep++ lets you track and log your sleep manually by tapping on the "Log Sleep" button.
Their latest iOS app for the Apple Watch automatically tracks your sleep for you. It's simple to use, convenient and most importantly – it accurately captures your sleep data. Their technology has been developed over the past few years and has been validated in several clinical studies.
Rating: 4.2 stars
Price: Free with optional in-app purchases
Sleep Watch by Bodymatte‪r Reviews
sydsyd21: I think it does what it says it's going to do.
I've been using this app for over a few months now and I have to say that it works better than the other ones. It does what it is supposed to do without the "extra" stuff you would have to buy. It tells me how long I slept, how long out of those hours was my sleep the best or worst. It's a really good app if you need to track the times you are asleep. I recommend it for anyone honestly.
Memphis Willie: I like it!
I seen others make the same comment. The addition of the automatic sleep detection is what brought me back. I tried using this in the past and pounded interesting but a little bit of a novelty because I would forget and not consistently track my sleep.
Now I don't think about it and just go to sleep. The next morning it tells me how well I slept. I like no brainer applications like this.
The other thing that helped me was I finally broke down and upgraded from to the new Apple Watch. Considering they won't give you any return value on first generation watch, I kept it just for my sleep monitoring. I put the soft rubber watchband on the old watch and transferred my stainless band to the new watch. The old watch stays on the charger during the day and at night I swap watches.
Perfect setup!
---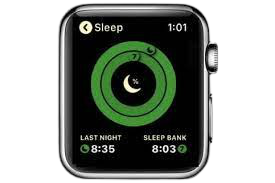 Apple Watch Sleep Tracking
With the Sleep app on Apple Watch, you can set a bedtime schedule to help you meet your sleep goals. Wear your watch to bed, and Apple Watch can track your sleep. When you wake up, open the Sleep app to see how much sleep you got and see your sleep trends over the past 14 days.
Price: Free
If you want to wake up rested and refreshed each morning, the Apple Watch is the perfect accessory. It helps you sleep better at night with its Automatic Sleep Tracker that uses a heart rate sensor to measure the quality of your sleep. The Sleep app on Apple Watch gives you a full picture of your sleep habits and lets you create bedtime alerts to help you meet your sleep goals. You can even add your favorite music to play when you hit the hay. If you fall asleep with Apple Watch on, it will automatically pause when you're in light sleep so you don't miss out on any sleep tracking. When you wake up, you can view your average sleep time, how much time you spent in deep sleep, time spent awake and time spent in
---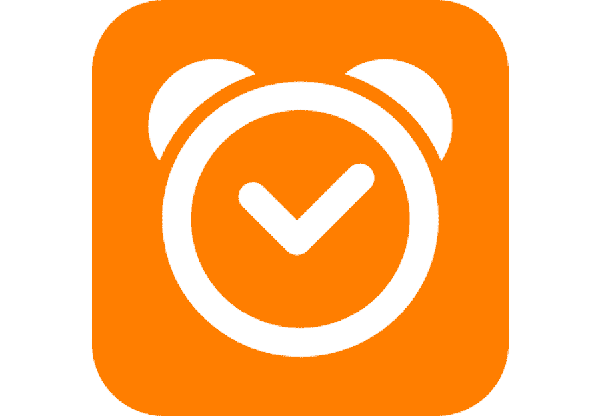 Sleep Cycle – Sleep Tracke‪r‬
Sleep Cycle monitors your sleep and movements during the night by using sound and movement, then wakes you up at the optimal time in your sleep cycle to feel rested and refreshed.
The perfect way to start your day. Sleep Cycle rises to the challenge of a good night's sleep by waking you up during your lightest sleep phase. Based on the science of sleep, our app analyzes sound waves during your sleep and wakes you up during your lightest sleep phase. It doesn't make any assumptions – it just wakes you up at the right time based on the best available data.
Rating: 4.7 stars
Price: Free with optional in-app purchases
Sleep Cycle – Sleep Tracke‪r‬ Reviews
MiSteve1: Alien technology!!!
I love waking up early but I struggle so much actually doing it. I literally set about 5 alarms to try to get myself out of bed. And if I don't set an alarm (because I read your body will wake itself up when it has had sufficient rest) i sleep for 10-12 hours.
My first night using this app I was a little weary about if it would actually work. I set a few other alarms after when it was supposed to wake me up just so I wasn't late. BUT IT WORKED! It went off about 6:20 because I said I wanted to get up between 6:15 and 6:45 and I woke up turned it off and was expected to fight myself to stay awake like normal. This didn't happen. I felt perfectly rest and felt like I had energy all day. I fell like this app is some kind of alien technology used to give me more sleep in order to prepare me for a study they are doing. Or that this is the technology Batman used in order to only have to sleep 2 hours a night. Even if you are skeptical I would say try it out. I haven't used the premium features that you have to pay for, and with only using the free section this is my opinion. Try it! Just seize the opportunity to easily wake up in the morning. Or spend thousands of dollars on a new mattress. I guess it's your choice.
Rowan..: nice app!
This is a pretty good app, I don't regret downloading it. I don't have the premium subscription, but it's still good and everything works fine, it's not like those apps where they give you one feature for free and make you pay for the rest. I'm not sure how effective the wake up window thing is… I often wake up at the very beginning or very end of the window, and I don't really notice a difference in how I feel waking up using this vs a normal alarm. More often I just use the sleep tracking feature without the wake up window. My only other complaint is the alarm sounds. If I'm not already almost awake (I've noticed when I'm on a schedule, waking up at the same time everyday according to this app I sleep very lightly for like half an hour before) I can sleep right through it. Like, we all like nature sounds but they put me to sleep more than wake me up. And there's no option for a normal alarm sound or some random jingle in the the Apple clock app. But other than that, it's pretty great. The graphs are very nice, it tells you how much time you were actually asleep vs in bed, you can even look at a calendar and see your sleep quality over time which is really interesting. Would recommend!
---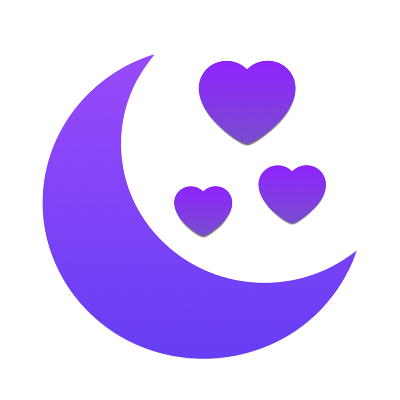 Sleep Tracker – Sleep Pulse ‪3
Sleep Pulse 3 Motion is the only sleep app on AppStore that processes live Motion data from your Apple Watch each morning for the best sleep analysis.
Sleep Pulse 3 Motion is the only sleep app on AppStore that processes live Motion data from your Apple Watch each morning for the best sleep analysis. It combines a full night of sleep data from Apple Watch, Motion and heart rate data to give you a more complete picture of your sleep.
Rating: 4.2 stars
Price: $3.99
Sleep Tracker – Sleep Pulse ‪3‬ Reviews
PEPEred: Many Apps Good Movement Results Live heart best
Tried a bunch of sleep apps for Apple Watch. Ehhh they all so so. I like this one the most as it's the best looking / most simple and actually provides real quantitative results. Just make sure you don't leave the app while it analyzes for a couple of seconds each morning.
One thing no other sleep tracker has is live use of the heart rate sensor. It actually takes your real live resting heart rate when you wake up. Which is great because I have been wanting to get a better heart rate and my doctor already said measuring it when I wake up was the best way.
Thanks!
good_apps: Better than auto track apps, Updated Finally
Best sleep tracker, have tried all of them for Apple Watch. The auto track ones are a fail and only use your heart rate. I have different sleep times too and auto sleep kept failing and I'd have to adjust the times anyways, nothing was automatic about them. I'd rather just have a better app track with motion. Then lame thing track with estimates of when I sleep or wake.
---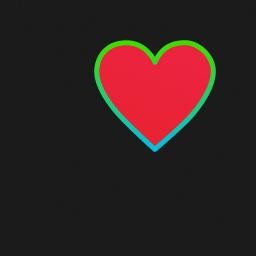 HeartWatch: Monitor Heart Rat‪e
HeartWatch is the best way to get a complete picture of all the health & fitness information captured by your Apple Watch. It provides you with a simple, easy to understand, health dashboard. HeartWatch provides you the ability to see any of your Health or Workout data, in real time, in a swipe.
The HeartWatch app brings together all the readings from the Health and Workout apps into a single, visual display. The HeartWatch app also calculates and displays the average heart rate for your Workout sessions, which can be a better indication of your fitness level than the heart rate readings from individual Workouts.
Rating: 4.7 stars
Price: $3.99
HeartWatch: Monitor Heart Rat‪e Reviews
potsie2011: My favorite Apple Watch App
As someone with Postural Orthostatic Tachycardia Syndrome, this app is hugely helpful in monitoring my heart rate. The analytics monitor daily activity, provide alerts for when my BPM jumps a significant amount (for example, I recently received an alert when the app noticed my heart rate rose 30 BPM while stationary), and provide 21day trends.
In addition to benefits in monitoring health concerns, this app is also great in providing insight to exercise trends. I especially like the Workout Summary which, in many ways is more helpful than Apple Health, GoogleFit, or Apple Watch Activity apps because it provides information about your common workout types (for example, in the last 6 weeks, 18% of my workouts have been yoga, 24% have been outdoor walks, etc) and specifies exactly what's happening in your body through each workout (for example, based on my heart rate and existing health data, HeartWatch was able to tell me that during my last 15 min workout, 2 min were warmup + 7 min were building fitness, 5 minutes were building fat, and the rest was high intensity).
Overall, great information if you're someone who wants to monitor trends in your health or is conscious/curious about your overall fitness. Well worth the purchase!
Huktizumin: Great during COVID recovery
I contracted COVID in March when there was no medical support. This app is great for long haulers like me who have to treat themselves and even for ones who are getting some medical support. One of my biggest problems was/is my heart so I bought an Apple Watch in July to help monitor my heart rate. This app has been key to helping me manage my POTS symptoms. It helps me monitor trends and has allowed me to create my own physical therapy. One thing I love is the ability to write notes so I can go back to see what I was or wasn't doing when I notice an improvement or decline in my health.
It has definitely helped me manage my POTS. The only thing I wish it did, which would be key to helping people with POTS, is to have an alarm when heart rate gets too high while "exercising". My heart rate can easily jump over a hundred opening a door or washing a dish. In order to help my heart, I need to lay down immediately when this happens but I don't always notice it. I have to set my watch to 'other exercise' in order to monitor my heart rate while doing everyday things. It would be super helpful to have an alarm when it gets over a specified rate so I know to immediately lay down. Currently, i have to constantly be staring at my watch. With COVID cases on the rise there will be more and more people diagnosed with POTS who could benefit from that feature.
---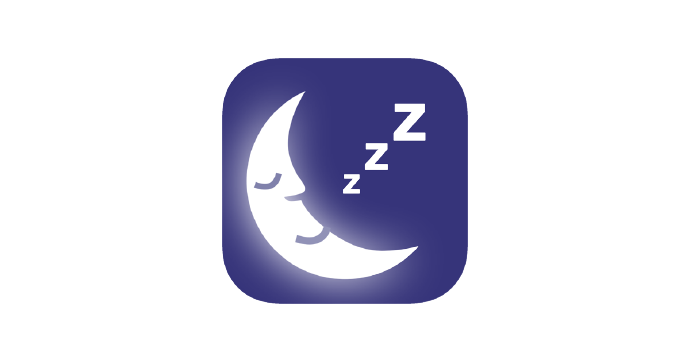 Sleep Tracker +‪+
Sleep Tracker ++ is the easiest sleep tracker available with automatic sleep tracking. Once you connect Sleep Tracker ++ with your Apple Watch, It will auto-track your sleep with zero-effort.
Just wear your Apple Watch while you sleep and let Sleep Tracker ++ do the rest. You'll wake up to see a detailed sleep analysis.
Rating: 4.4 stars
Price: $1.99
Sleep Tracker +‪+ Reviews
@onealexharms: This one works
I don't know what the negative reviews are about, but they inspired me to write my own. I've tried a lot of sleep apps, and this one actually works like (or better than) my old Fitbit. There's no way to know the real accuracy, but after I adjusted the sensitivity, it matches my recollections of my sleep, including how long I was awake reading, better than any of the other apps I've tried.
This one, SleepMatic, works great.c
SuzyTheGemin: I think this will work out in the long run.
I just download this app yesterday morning (5/28) and have went through all the settings. I took a 2+ hour nap and timed it. It was off by so I adjusted the sensitivity. Went to bed last night and it was only off by about 8 minutes (going to sleep) and I adjusted my middle of the night bathroom break time this morning in the other portion of settings. Over all, once I find my perfect combo of tweaking, this one is going to be the best sleep app for me of all of them I've tried (and paid for ????) You have to be patient and perfect your settings for the best possible accuracy. The other thing I'd like to see is a combined hour and time of hours/minutes slept a night IF one has gotten up in the middle of the night instead of it being broken up. That'd make it a 5 star app for me.
---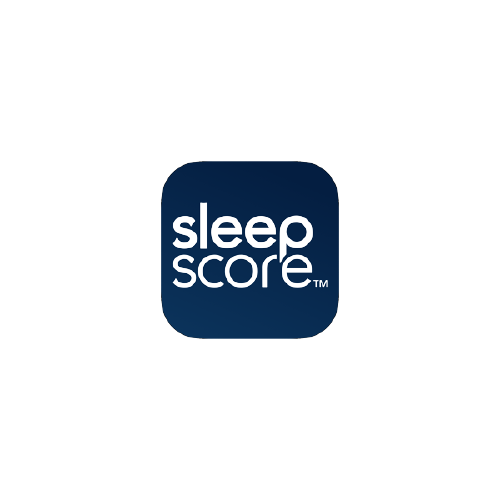 SleepScore: Go beyond Trackin‪g‬
Sleep Score is a sleep improvement system that uses patented non-contact sonar to measure your sleep and sound to help improve your sleep. Professional grade sound tracks and soothing noises help you fall asleep faster.
Simply place the small, wireless Sleep Score™ device on your nightstand, and Sleep Score™ automatically measures your sleep at night. The Sleep Score™ app features smart alarm, sleep cycle analysis, and sleep sounds. Sleep Score™ is sold by SleepScore.com and is available in the Appstore.
Rating: 4.3 stars
Price: Free with optional in-app purchases
SleepScore: Go beyond Trackin‪g‬ Reviews
EzaBland: I knew my sleep was bad, but can't believe this app helped me get Zzz's back
OMG, this app has been great! I have always had bad sleep, like really bad, tired a lot. I've tried different apps to help me, but none have given me more than what just feels like guesses from my initial input.
This app has made all the difference, firstly it told me I had terrible sleep, my score was low and told me I wasn't get into 'deep sleep' enough. Yeah, I know! It also got my awake times pretty good, i looked at my alarm clock and was pretty spot on.
The best thing about this has been in the last week, it has given me heaps of advice on what to do to get better sleep. SleepScore has been structuring my sleep time and I've been taking the recommendations. My sleep score has gone up 20 points, and I feel much better! …Just hope it lasts
I also got some space back on my bedside and my alarm clock is now just a clock on the other side of the room. Not there yet but making improvements. Thank you for helping
regular Y member: Good detail
The app doesn't take that long to figure out. The data on your sleep quantity and quality is pretty good. From what I've read, the technology they use is supposed to be pretty accurate.
I have an iPhone XR and the latest operating system. You have to leave your phone plugged in at night and on a nightstand that is close to your body (Especially head) position. You have to tell the app you're going to sleep, either by Siri, or by tapping start.
One disadvantage compared to the Fitbit versa that I had been using is that the Fitbit automatically tracks your sleep. You don't have to start any app to do so.
---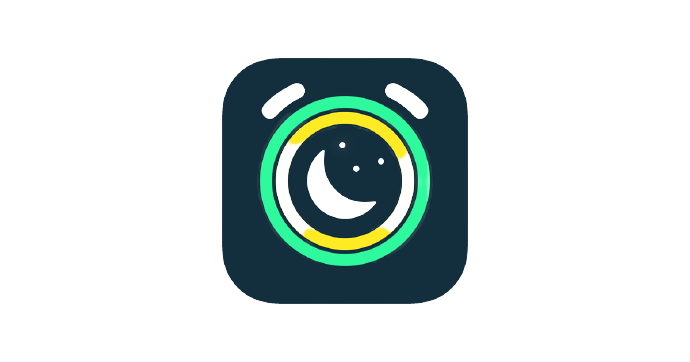 Sleepzy – Sleep Cycle Tracker
Sleepzy is a smart sleep cycle tracker and sleep debt calculator. It uses sound analysis and your phone's accelerometer to track the quality of your sleep.
It wakes you up during your lightest sleep phase in a way that feels natural to get up, and notifies you if you have a sleep debt. Sleepzy tracks your sleep patterns and analyzes your sleep quality. It learns how you sleep, wakes you up in the lightest sleep phase, and wakes you pleasantly. There is no coffee needed.
Rating: 4.3 stars
Price: Free with optional in-app purchases
SleepScore: Go beyond Trackin‪g‬ Reviews
Ronzor001: Great app after I read instructions to adapt to my heart rate!
Great App!! I bought the upgraded app a few weeks after I got my Apple Watch. I had been tracking my sleep for years on a Vivo Fit watch (I have sleep apnea). I wasn't interested in getting to sleep or waking, only the quality & amount of sleep. At 1st, I was running a large deficit, a lot less sleep & quality than I had showed before. I went into the app & actually read the directions. I found my heart rate during sleep & waking was auto set by the app. Once I followed the easy directions to adjust it to me, my numbers were spot on! Very, very easy to adjust. I looked at alternative info screen & chose the one that had the amount of sleep the previous night that matched my bedtime & waking time. Wonderfully detailed useful info!!
Phil B from CL: Thanks for improving my life.
Your app has improved my sleep greatly. I went to bed much later before I began using this app. Now I consistently go to bed at the same time every night at one to two hours earlier since the app began to track those critical categories. I am sleeping approximately one hour longer than I was. That is huge for me and it's helped me more than I can tell you. I've improved my eating habits as I noticed a heavy meal or salty snack was decreasing my quality of sleep so I've cut way back on unhealthy eating. I've experienced sleep issues all my life and although it's not perfect now it's markedly better by far than it was. Thanks again for improving such an important part of my life.
---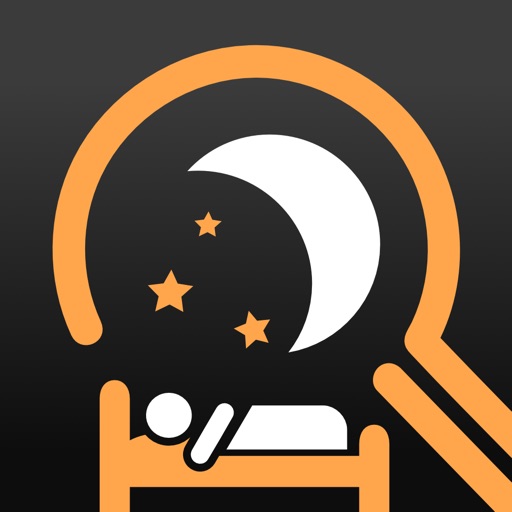 Sleep Cente‪r‬
Sleep Cente‪r‬ is an all-in-one sleep application that will help you calm your mind and body for a good night's rest. It consists of four modules: RECORDER, SMART ALARM, STOP SNORING, and SLEEPY SOUNDS.
With Sleep Center you can track your sleep quality with the Record and Analyze feature. You tell it when you go to sleep, when you wake up, and it automatically logs your sleep hours. It then generates a personalized sleep report with sleep cycle info, light sleep, deep sleep, and even how much time you spent awake during the night. Sleep Center also features a smart alarm clock that wakes you up during your lightest sleep phase. If you snore, Sleep Center has a snoring detection feature that uses your phone's accelerometer to detect your snoring — it's a great way to make sure you don't snore throughout the night. The Sleep Sounds feature allows you to listen to natural sounds to help you fall asleep faster.
Rating: 4.2 stars
Price: Free with optional in-app purchases
Sleep Cente‪r‬‬ Reviews
manheimuser: Sleepy sounds
I think the sleepy sounds addition is great! i love how i am able to play multiple sounds over each other. i personally love using Austin Variation A and river. the sounds make falling asleep so easy!! overall i think the app is great and works wonders.
amrdesign: Love it
The recording has given me insight into what's really going on when I sleep. This may help me inform a doctor to check further.
---