Sleep meditation apps for free are a great way to enjoy the benefits of mindfulness meditation without having to invest in any additional equipment. They are also a great alternative for those who don't have the time to commit to a formal meditation practice, are looking to lose weight, or just need a short break from the day. Although it may seem as if you're just listening to gentle music while you're sleeping, these sleep meditation apps are designed to help you achieve a deep, restful sleep while you're trying to find some inner peace and quiet. Each of these programs has been designed to help you relax and find peace during your busy day. However, since there are so many options available, finding the best sleep meditation app can be difficult! We have done the hard work for you. Here are some sleep Meditation Apps available for free.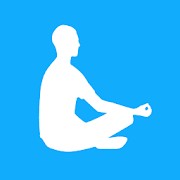 The Mindfulness App
The Mindfulness App makes it easy to start and develop your meditation practice from wherever you are.
A wide variety of meditations ensure that the app suits all moods, styles, and lengths of time. Choose from 5 days of guided meditation, in a choice of over 40 different practices led by experts, or any combination between 3–30 minutes in length to suit your daily routine.
Rating: 4.5
Price: Free with optional in-app purchases
---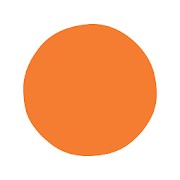 Headspace
Headspace is an app that teaches simple, effective meditation and mindfulness techniques.
As you develop a personal practice over time, you'll be less reactive to stress, more focused in the moment, and have a healthier relationship with your body and mind. And sleep better too! Headspace is the leading meditation app, guiding millions of people to a healthier mind and more relaxed body through daily breathing exercises.
Rating: 4.6
Price: Free with optional in-app purchases
---
Calm
Calm is the health app and daily meditation program dedicated to bringing more calm to your life.
The Calm app offers Guided Audio Meditations, Sleep Stories, and Daily Calm, the new morning ritual that helps you form a meditation habit. Calm helps you manage anxiety, stress, and worry—from everyday life to the extremes. It features calming meditations led by experts in mindfulness and clinical psychology, sleep stories to help you fall asleep and wake up feeling refreshed, breathing exercises for calm in the moment, tips and inspirational stories, and more.
Rating: 4.1
Price: Free with optional in-app purchases
---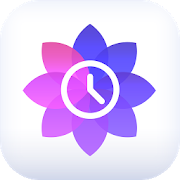 Sattva
Sattva is a collection of meditations, chants, and mantras for the modern spiritual seeker.
Designed with authentic Vedic principles in mind, it allows you to set your own pace and practice meditation at home, on the go, or as part of a guided retreat. Each session begins with a calming breathing exercise and ends with a bidirectional meditation that allows you to rest in total stillness and listen. Supported by decades of research and offering meditations for all levels of experience, Sattva gently takes you on an uninterrupted journey of self-discovery.
Rating: 3.7
Price: Free with optional in-app purchases
---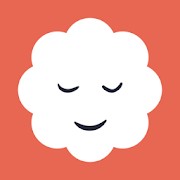 MyLife Meditation
MyLife Meditation is based on positive psychology and neuroscience, and is designed by experts in both fields.
It helps you use breathing and meditation techniques to reduce stress, anxiety, worry and anger and increase happiness and self-awareness. With over 500 "mini courses" including meditations of various lengths, mindfulness and breathing exercises, yoga videos, music playlists, acupressure videos, supportive guidance from your own personal coach to help learn how to breathe deeply and face any situation with a clear mind.
Rating: 4.6
Price: Free with optional in-app purchases
---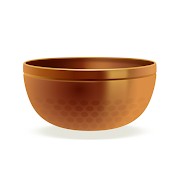 Insight Timer
Insight Timer is the world's largest free meditation timer, with more than 1.5 million users and 10 or more free guided meditations added every day.
Browse thousands of meditations to begin building a simple daily habit, jump into discussion groups and community features, and use the music tracks and ambient sounds to calm your mind and promote sleep. The Insight Timer is essentially a more full-featured Digital Stopwatch that has been customized for meditation.
Rating: 4.6
Price: Free with optional in-app purchase
---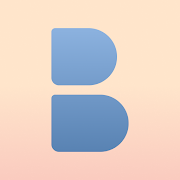 Breethe
Breethe is a smart personal mindfulness coach that helps you shift your daily stresses with just 5 minutes of meditation each day.
Breethe's guided meditation series', original inspirational talks, and master classes from Lynne Goldberg will help you reduce stress and improve your quality of life. Breethe is the easy, accessible and convenient way to get instant access to expert guided meditation. It offers a practical approach to mindfulness for a calmer, more fulfilling life. Daily sessions in Breethe will help you cope with stress, sleep better and become happier.
Rating: 4.6
Price: Free with optional in-app purchases
---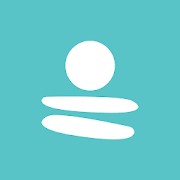 Simple Habit
Simple Habit is a collection of daily guided meditations that offer a range of 5-minute exercises to help you get into consistent meditation no matter why you want to.
The app provides you with a daily reminder for your practice, as well as the option to set up the app so that it enters "guided meditation mode" and ramps the background sounds down on weekdays from 7:45–8:30 a.m. The guided meditations cover any time of day, any personal situation, and any goal, making Simple Habit an all-around app for spending just 5 minutes getting centered.
Rating: 4.7
Price: Free with optional in-app purchases
---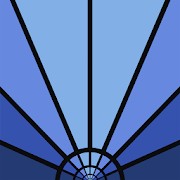 Waking Up
Waking Up is an app that contains an all-new course with interactive lessons designed to guide a listener through the process of mastering mindfulness in a way that can help with everything from better quality sleep, to more fulfilling relationships, and even helping you finally kick bad habits.
It's an incredibly useful and resourceful app. Waking Up is a carefully constructed guided tour of the mind and how to quiet your thinking in order to access deeper wisdom and happiness. Meditation master Sam Harris—along with researchers, yogis, a neuroscientist, and fellow meditators—gives you the tools to take control of your mind.
Rating: 4.9
Price: Free with optional in-app purchases
---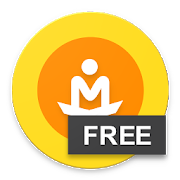 Let's Meditate
Meditate and breathe freely with the Let's Meditate app. Offering a variety of different courses, this app offers over 700 guided meditation recordings for falling asleep, relieving stress, reducing anxiety, and more.
The best part is that you can download more than one course so that you can have your favorite meditations wherever you go or whenever you need them. There is no wrong time to meditate when you're ready!
Rating: 4.8
Price: Free with optional in-app purchases
---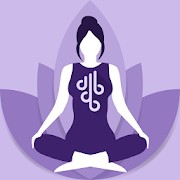 Prana Breath
Prana Breath is an advanced training app that's easy to use but gives you plenty of options to increase your meditation practice over time by number of minutes or by the goal you want to achieve during your meditation.
Meditation has been scientifically proven to increase focus and reduce stress, anxiety, and depression. The app also features a variety of meditation routines for quitting smoking, improving focus, clearing emotional eating, reducing how often you get sick, improving your memory, and more.
Rating: 4.8
Price: Free with optional in-app purchases
---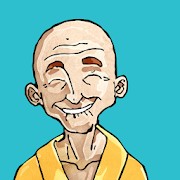 Mindfulness with Petit BamBou
Mindfulness with Petit BamBou is an app widely used by people of all ages and backgrounds to help or support their own mindfulness activities.
Professionally developed by world-class experts from a variety of fields, it's also used by many professional therapists. This app is for everyone. Whether you have children as young as 5 or are well into your golden years, this app features many guided meditation courses from 3–50 minutes long in multiple languages, such as English, Spanish, and German, and has courses based on the science of positive psychology, cognitive behavioral therapy (CBT), and mindfulness.
Rating: 4.7
Price: Free with optional in-app purchases
---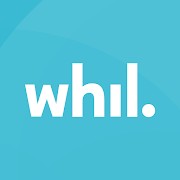 Whil
The Whil platform offers meditation courses that last as few as 5 minutes to help reduce stress, anxiety, tension, and much more.
It's the app that's transforming lives with the power of meditation and mindfulness. It's one of the few apps that's also designed to help teens and young adults learn about how stress and pressure can affect their physical and emotional health, providing tools that teens (and anyone!) can use throughout their lives to continue living a life of mindfulness.
Rating: 4.1
Price: Free with optional in-app purchases
---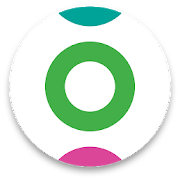 Meditation Studio
Meditation Studio is the perfect way to meet your meditation goals. Whether you want to focus on health, self-acceptance, mindfulness or something else, there is a range of practices for every skill level and interest.
And what's more, you can build your own plan by selecting multiple meditations from each category. It's never been easier to take a moment when you need it most.
Rating: 4.8
Price: $4.37
---