It's hard to sleep when you're stressed, and it's hard to be less stressed when you're having trouble sleeping. It's a vicious cycle. But you can at least break the cycle by downloading our 11 favorite sleep apps. They'll help you get a better night's rest, even if you're stressed out (and you'll feel less stressed, too).
The best sleep apps help you wind down and fall asleep more easily, monitor the quality of your sleep and wake you up in the morning. We looked at a variety of apps including some that fall under the heading of "sleep hygiene" to find the best ones you can use it to improve your sleep.
---
Top Sleep Apps Free & Paid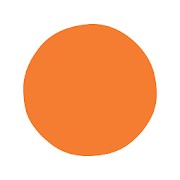 Headspace: Meditation & Slee‪p
Headspace helps your mind find a peaceful, happy place, so you can live a better life. They make meditation and mindfulness simple and fun.
With Headspace, you can enjoy stress- and worry-free nights, better mornings, and a more clear, focused day. For the last few years they've been busy building the world's best meditation and mindfulness app, and they have over 10 million users who listen to meditations every month. They are now taking Headspace to the next level by creating a social platform for our community.
Rating: 4.9 stars
Price: Free with optional in-app purchases
Headspace: Meditation & Slee‪p Reviews
Crazy Yorkie Lady: This is the BEST app by far for mindfulness
It's almost embarrassing to say this, but I have been a "meditator" for about 30 years and I have to say that I never really got very much out of doing it. I tried so hard, but I'm finding out I never truly understood that "trying" to be a good meditator or mindful person, was missing what doing this was about. What I'm learning through this app is that "mindfulness" is about me – understanding myself first, and it's a lot about acceptance. So with that understanding and acceptance I can begin to see "things" so much more clearly and why previous ways of thinking, particularly about myself, were holding me back from living my life and loving myself. And I'm finding that the more I practice self acceptance, the fears about living fully and going after what I want out of my life, are disappearing.
The previous version of myself is rapidly becoming someone I only used to know, and this new ME is much more in line with who I'd always wanted to be. I'm able to try and do so much more, all while in the comfort that I am lovable, even if I fail at something. I simply dust myself off and try some more.
This app has completely changed me and the way I'm able to appreciate all the good that's in my life. And I'm worthy of going after the things I want for my life, while freeing me up to share my gifts with others and society in general.
If this is where you find your life stalling out, this app will bring you back to yourself.
Ashabashley: A Bright Spot in a Dark World
You won't regret buying a Headspace subscription. I often joke with people that Headspace is the one thing I would want to take with me to a desert island. If I were to cancel all of my subscriptions today, Headspace is the one exception I would make. I'm a high school English teacher, and our administration put together a month-long mindfulness education program for our students shortly after I subscribed. I had already raved to many of them about the app and the benefits of taking a couple of minutes out of their day to sit and be present. Lo and behold, Andy pops up on the next slide as our Ted Talk speaker of the day! On a more serious note, I suffer from debilitating chronic pain. I'm currently on long-term disability and a leave of absence from the classroom.
Mindfulness, and the courses on managing pain, have been a tremendous help in my journey. Not only that, but I struggle with insomnia. My favorite part of Headspace, because of my (admittedly) vivid imagination, are the sleepcasts. I love falling asleep to Rainday Antiques. I can't imagine doing anything but that ever again. I have learned to manage stress and anxiety in a way that I had never thought was possible. I have meditated in the waiting room of The Cleveland Clinic before my appointments. I once laughed at the idea of mindfulness and meditation. Now it's an integral part of my life. It's part of my journey, and I think everyone could benefit from it.
---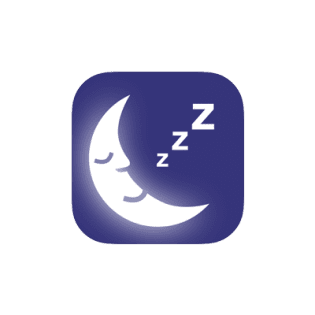 Sleep Tracker +‪+
Sleep Tracker ++ automatically tracks your sleep from your Apple Watch, like Fitbit, — no buttons to press, just wear your watch to sleep.
Automatically log your sleeps and naps and wakeup to see insightful sleep analysis. See how much you move, how long you spent awake, and how long you slept, and more.
Rating: 4.7 stars
Price: Free or $1.99
Sleep Tracker +‪+ Reviews
Docter Hight: Thank you, best sleep tracker
I am suffering with sleep issues and wanted to try apps that tracked sleep, I used for a few nights and got no deep sleep rating, so I did a blind test and got my wife to wear it, so same watch, same bed different person. I wanted to see if it really saw deep sleep. It does it tracked her and saw the deep, rest etc. On the bad side shows had bad my sleep is, but I know the data is true as we both show completely different sleep patterns. Then I emailed support, it turns out I can fiddle with the settings. Once I lowered the sensitivity, my sleep data is showing up correctly. I am happy, just wish the instruction is easier to find, but otherwise it is a great app.
RadicalDelusion: Amazing!
This app allows me to do at home with my iPhone and Apple Watch five, what i used to have to go into a hospital to do. I can sleep in my own bed and get the same data that used to require me going into a hospital, getting hooked up to a bunch of wires, sleeping on a very uncomfortable mattress at an hour that was not normal for me, and having people wake me up every two hours to untangle me from the wires I had gotten wrapped up in. This has been a huge asset to me and my doctor to help figure out my health issues. It is well worth it to purchase the premium version, and to invest in an Apple Watch. It is the future Of health, longevity, and proper diagnosis and treatment.
---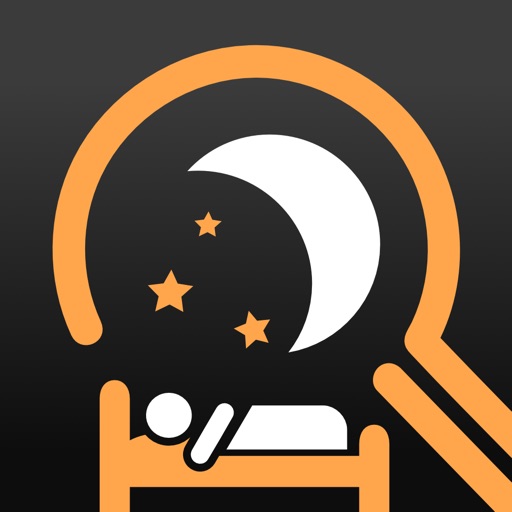 Sleep Cente‪r‬
With Sleep Center you can track your sleep quality with the Record and Analyze feature. You tell it when you go to sleep, when you wake up, and it automatically logs your sleep hours.
It then generates a personalized sleep report with sleep cycle info, light sleep, deep sleep, and even how much time you spent awake during the night. Sleep Center also features a smart alarm clock that wakes you up during your lightest sleep phase. If you snore, Sleep Center has a snoring detection feature that uses your phone's accelerometer to detect your snoring — it's a great way to make sure you don't snore throughout the night. The Sleep Sounds feature allows you to listen to natural sounds to help you fall asleep faster.
Rating: 4.2 stars
Price: Free with optional in-app purchases
Sleep Cente‪r‬ Reviews
Sarah.Farrokh: Absolutely the best sleep app that is free
It's so good
amandall9: Great app!
Love it and I only have the limited version.
---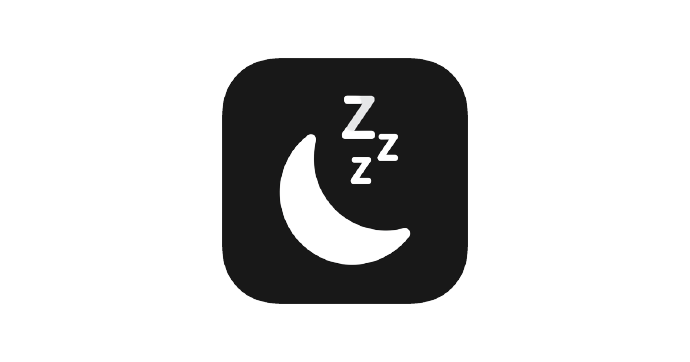 NapBot – Sleep and Nap Tracke‪r‬
NapBot is an automatic sleep tracking and analyzing app for your iOS and watchOS devices.
It uses on-device Machine Learning to detect and understand your sleep. To use NapBot, place your iOS device and your Apple Watch on your bed. They will start tracking from there.
Rating: 4.2 stars
Price: Free with optional in-app purchases
NapBot – Sleep and Nap Tracke‪r Reviews
Washdude21: Does a decent job
This is my first Apple Watch sleeping app. I like it! The interface is very easy to use and looks nice. I like how I can look at it on my watch or my iPhone. The automatic tracking is also a huge plus.
I definitely feel this app is more of a take it with a grain of salt though. There's been a few times where I wake up in the middle of the night and the app doesn't notice. Makes me wonder if the data is 100% accurate. I use it more to just get a general idea of how I slept.
Overall great app!
---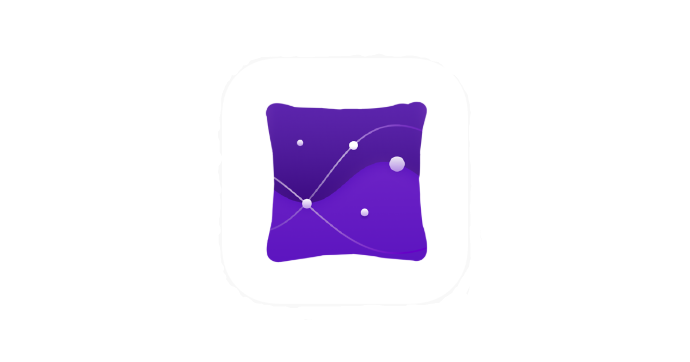 Pillow Automatic Sleep Tracke‪r‬
Pillow uses a combination of sensors and advanced algorithms to improve your sleep.
It measures everything from your movements, heart rate, respiration, snoring, and room temperature, to the noise level in your room and even how long it takes you to fall asleep.
Rating: 4.3 stars
Price: Free with optional in-app purchases
Pillow Automatic Sleep Tracke‪r‬ Reviews
KMolinaro: Love it so far!
I've only been using this with my Apple Watch for a couple weeks now so I'm still learning. I can't remember what I didn't have before I upgraded but I feel like the free version was quite basic. I've never paid for an app upfront and it was pricey but well worth it.
My only issue (although I thing this is my body and terrible sleep patterns rather than the app itself) is that for a few days, the alarm would go off early, while I was in a light sleep mode, and I'd wake up feeling so refreshed. Since then though, it doesn't go off until the exact alarm time and the analysis shows I'd been in rem sleep for an hour prior to my alarm. So I'm not as refreshed and then just keep hitting snooze. (The snooze times are a whole different issue that I don't understand but I shouldn't snooze anyways so that's on me!)
If I'm in rem cycle during that 30 minute window, obviously my watch vibration won't go off until the actual alarm time but I would love an option to set a specific time range that it can wake me earlier instead of just 30 minutes. If I could wake up better at 5:15 than I would at 7, I'd be great with waking up much earlier.
This may be an option I just haven't found yet but if it isn't, that would be an awesome addition to a future update.
Love this app!

????????????????????????????: I never have never seen such a good app.
There are many good sleep tracking app for the Apple Watch. But I have never seen such a good one. Why? Well, before I get the Pillow app, I was using the auto sleep app for the Apple Watch, and at first I loved it! After a while though I started recognizing that it was a little in accurate. After using the Pillow app, I've seen how my sleep is in as good as I thought it was, and I feel like I can make it better If I continuously use the app. I had if I get below a 70% sleep quality score, that I will not have a good day or I will be tired, but if I get above a 70% sleep score, then I know I can't have a great day.
Another reason why this app is better than the app I was using before is because it is so much more in depth. Before I even used the Apple Watch, I had a fit bit ionic, and I loved the sleep tracking feature, because it was so accurate and it was very in depth, but this is an Apple Watch and it's not even made to be a complete fitness device, and the fact that it has more in-depth tracking and more accurate tracking than the Fitbit, just shows how great an app this is.
---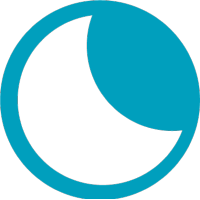 NightWare
NightWare is an app that puts your Apple Watch® to sleep and wakes it up at the optimal times during your sleep cycle.
It uses your iPhone's built-in accelerometer and microphone to collect sleep data, and then transmits it to your Apple Watch®, where a proprietary algorithm analyzes sleep patterns and determines optimal wake times.
---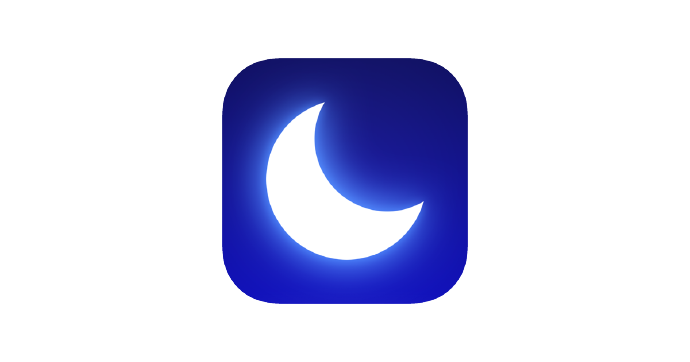 Sleep++
Sleep++ can record your sleep automatically by using your watch's motion and heart rate sensors.
It also has a smart alarm that gently wakes you up during your lightest sleep phase, leading to more restful mornings.
Rating: 4.2 stars
Price: Free with optional in-app purchases
Sleep ++ Reviews
Koalateatimes: So far, so good.
As my review title suggest, I have no complaints. it does and performs exactly as designed. i will say that the app is a little confusing to use it, as the guide is very basic and broad. the app can be hard to read and understand compared to other apps, but then i remember this is free. the UI is nice, but you have to understand greatly what your sleeping pattern means by constantly referring to the settings section.
there is an option to manually add a sleep schedule, but it should be automated all the time, as the automated feature only works when the user wears an apple watch. the app should be able to read phone activity as well, like the default app can do – and does even without the use of an apple watch.
also, there should be a heartbeat feature implemented into the sleep analysis, more or less as another "fun, yet informative" feature so that users can see how their heartbeat changed over there sleep period, but also to see if their heartbeat measurement is within normal standards.
GregH: Very impressed
I opened the app and suddenly it showed weeks worth of sleep data from my watch, analyzed. After using it a few weeks, it still seems to work pretty well.
Auto sleep/wake detection is ok but I'm sure it will get better. If I manually tell it to sleep I must manually tell it I'm awake or it will just keep going in sleep mode. It's probably better to just use it in auto mode all the time to avoid that. I haven't checked to see how accurate the auto sleep detection works but it seems pretty accurate. In auto, when I get out of bed and look at the watch, it shows the night's summary right away (awake detection works well in auto).
Watch displays data nicely the same way as on the phone. Simple and nice! I'm very happy with it.
---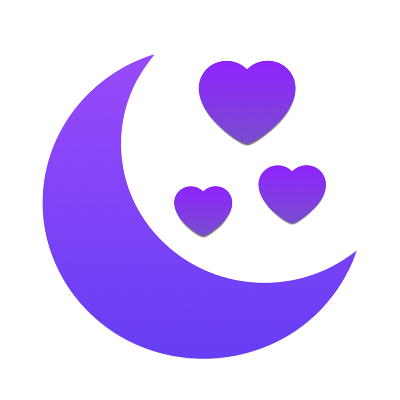 Sleep Tracker – Sleep Pulse ‪3
Sleep Pulse 3 Motion tracks your sleep data while you sleep. It's the only sleep app that connects your Apple Watch, Motion and Heart Rate data to provide a deeper understanding of your sleep.
The app tracks your sleep from your Apple Watch each morning, and provides both time asleep and total sleep time.
Rating: 4.2 stars
Price: $3.99
Sleep Tracker – Sleep Pulse ‪3 Reviews
rebelemtp: Nice app
Have been using this app for several months now. And not bad at all. Trying to get use the app still. Starting it when I go to sleep and the big thing for me is remembering to stop it when I wake up. Would be nice if it would allow you to edit the time asleep in case you forget to stop it. Was up and moving this morning and not the 1st time I've forgotten to stop the app and no way to edit my mistake. And I don't have a normal life. And may only get 4 to 6 hours of sleep at one time. And then if I go to bed in the same day to get some sleep it recorded over what I've already had in sleep. Would be nice if it would show both periods of sleep in each event on the same day. Just a thought. For us people that are on call 24/7 and still like to keep up with our rest. Thanks for the app and trying to make it the best for everyone that you can.
---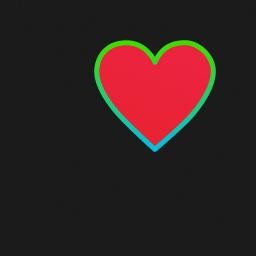 HeartWatch: Monitor Heart Rat‪e
Heart Watch is an app that simplifies your heart rate data and gives you a complete picture of your day and night heart activity.
HeartWatch lets you get a complete picture of all the health & fitness information captured by your Apple Watch. With a single tap, you can see your resting heart rate, active calorie burn, active minutes, and heart rate trends over time.
Rating: 4.2 stars
Price: $3.99
Sleep Tracker – Sleep Pulse ‪3 Reviews
chamonix21: Amazing app to monitor and manage your health
I have myalgic encephalitis (ME/CFS) and finally decided to get an Apple Watch to manage my crashes and hopefully avoid them. At first I was disappointed by the limited functionality of the default Apple health app that showed my stats and couldn't set a notifications for high heart rate when I was moving around (Apple default setup only allows this if you've been inactive for 10 mins – so it's of almost no use for people like me who have to monitor a high heart rate at all times, including when I'm moving around). Anyway I googled for help (surely apple couldn't have been so short sighted, right?!) and even an Apple expert recommended this app. I tried it and it's the single best thing that makes my Apple Watch extraordinary useful. For those who aren't sick, this app is still incredible, maybe even more so because you can take advantage of all the other stats it offers for physical activity and wellness. The amount of data you can see, track and download is truly extraordinary.
Kudos to the developer for a thoughtful, big data app that can change your life. I can't thank you enough for what you produced.
---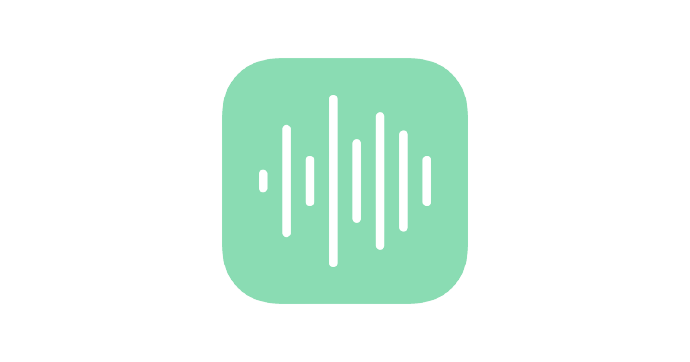 Noisl‪i‬
Noisli helps you work better, sleep better, and concentrate better by creating a pleasant audio environment, whether you're using it at work, at home or on the go.
It uses a special algorithm to mix cool ambient sounds and white noise, creating the perfect audio ambience for any situation or activity.
Rating: 4.1 stars
Price: $1.99
Noisli Reviews
VictoriaSilvis: Amazing app yet this app needs app blocker
I am impressed how simple this app to use. Not like other applications this is far more simpler to use, you do not need an account to sign up, all you need is to pay for the app which is not too expensive. I'm not big fan of subscriptions because other developers is making others pay per month. Why not per year?
People has to continue working to make money.
Also as for your extension, I was kind of feeling disappointed because you're doing subscriptions too, as long you are not demanding for money. For the rational reason I think your doing this to keep your applications from having any problems, especially from us customers using your app.
As customer of these applications, instead of pressuring the developers to push themselves to work hard. Work smart than hard because it will be difficult to tackle onto difficult tasks, although I suggest breaking down the difficult tasks into steps to complete a harder task to improve this application.
One more thing before I go. Do you mind adding an app blocker to keep myself and others from being distracted? Since social media, and the internet is source of my distractions I'm mostly on my iPad than my laptop. I think it would be smart if you add an app blocker, since I already paid for this when I got the app. Could you add the app blocker for people who already paid for the app?
---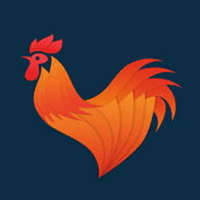 Good Morning – Alarm Clock
The Good Morning app features a smart alarm clock that finds the optimal time to wake you up, keeps track of your sleep quality, and notifies you if you have a "sleep debt".
The app uses two powerful sleep algorithms to find the best time to wake you up. Smart wake-up uses your sleep cycles and your activity levels to wake you at the optimal time in your sleep cycle. Sleep cycle tracking uses your Iphone's accelerometer to track your sleep cycles, giving you powerful insight into your sleep patterns. The best part of all – Good Morning integrates with the Android Alarm Clock to make your mornings even easier. You don't need to open the app itself to use it.
Rating: 4.5 stars
Price: $4.99
Good Morning – Alarm Clock Reviews
ihaveqs2: VERY good app! GOOD sleep tracker!
If you are looking for a good sleep-tracking app, I suggest that you try this one. For me, it has been great!!!! Waking up at the right time has made a HUGE difference for me! When I wake up at the right time, between sleep cycles, I am not groggy and sleepy all day. I looked through a lot of apps. This one is simple to use, is cost-effective, has a lot of choices to personalize it to you, and is reliable. >>>AND, you do NOT have to wear an Apple Watch to use it!!<<< Since I charge up my Apple Watch at night, I cannot wear my watch for a sleep app! <I don't know why other developers haven't figured this out! I cannot afford to dedicate a watch just for sleeping! Suggestion: Try the free app first, on the weekend, to experiment. I used the free app several times before I put my money down for the paid one. But, I believe in supporting developers and reimbursing them for their time. I do think the app icon is dorky, but you won't forget which app is your sleep app, and it is worth remembering this one.
---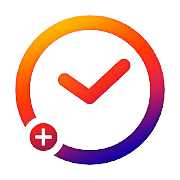 Sleep Time+ Cycle Alarm Time‪r
Sleep Time+ Cycle Alarm Timer is a sleep cycle alarm clock that helps you get a better night's sleep by waking you up during your lightest sleep phase.
The proprietary smart alarm technology uses the accelerometer in your phone or tablet to measure your movement during the night and wake you up when you are in your lightest sleep phase.
Rating: 4.8 stars
Price: $1.99
Sleep Time+ Cycle Alarm Time‪r Reviews
TVelarde: Best sleep alarm ever
I've used this app for around seven years now and it's the only alarm that I'll wake up to. I love it because it starts low and gradually gets louder. I hate being woken up by typical alarms that just go right off at full volume. I've used this app with the phone laying on my bed (as it suggests for the best reading) and ok my night stand. When on my bed I can accurately tell when I move or wake up or when I'm still and sound asleep. It's very accurate. I've since moved to placing it on my night stand instead because I no longer need to see all the extra data. Instead I now only use it as an alarm and sleep time tracker (to see how long I sleep each night). This is my favorite sleep app and I doubt I'll ever use another one.
---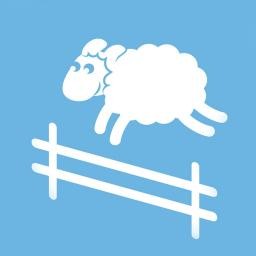 Sleep Sounds and SPA Music for Insomnia Relief
Sleep Sounds and SPA Music for Insomnia Relief is a high quality, clinically proven sleep sounds and SPA music to help you sleep, reduce stress, and relax.
This app uses the power of binaural beats to help you fall asleep faster and wake up refreshed with a deeper, restorative sleep. It works by using ambient sounds and the power of music to create brain wave patterns that relax your mind and body and let you drift off into a deep sleep. The app provides over 20 sounds including nature sounds like the wind in the trees, sounds of the ocean waves, rain, thunderstorm, forest, and mountain stream. And also have sounds of instruments like piano, harpsichord, guitar, strings, flute, pan-pipes, and more.
Rating: 4.7 stars
Price: $1.99
Sleep Sounds and SPA Music for Insomnia Relief Reviews
Shinydesert0: I bought a while back
One of the best apps out there, amazing idea. The fact that you can create and record your own melodies is unbelievable. Hands down a mist have.
---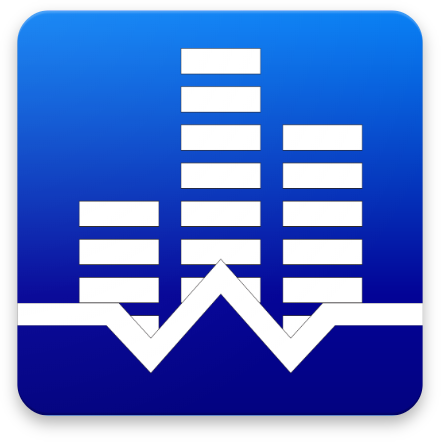 White Nois‪e‬
White Noise is the perfect solution for getting a great night's sleep and soothing your baby to sleep.
Discover an amazing collection of sounds that will help you relax and sleep peacefully! It will help you sleep no matter where you are, whether you're in a hotel with noisy hallways, a plane on a long flight, or at home with a noisy neighbor. The app offers several different sounds to choose from, including fan, ocean, and rain sounds, as well as white noise.
Rating: 4.8 stars
Price: $0.99
White Nois‪e‬ Reviews
MommyJoy12: Still in love
Everyone should have this app then learn how to use it to make your life better. I've had this app since my first smart phone and I still love it. We have 8 children now and I love to travel and visit a variety of places. This app makes it so easy to help them have a good nights sleep wherever we are. We can all sleep in the same room if needed and not be terribly worried we'll wake up like sleep-deprived Zombies. I absolutely love the clock feature! When in landscape, I'm able to see the time from across the room with a color of my choice conducive to our needs. This is especially helpful if the phone needs to be particularly close to a certain child. It is so nice to see the time at anytime through out the night without even touching my device. It is my travel sanity. It is also handy when mom (or anyone) needs to catch a nap, but the background noise is a bit too much (even when they are trying to be quiet) or I need to be in the same room, but want to override their whispers to concentrate better.
---