The Brooklyn Bedding Signature and DreamCloud mattresses are both hybrid mattresses made with coils and foam. They have similarities but also a few key differences — including price, comfort, and durability. Continue reading to learn more about the Brooklyn Bedding Signature vs DreamCloud Mattress.
The Brooklyn Bedding Signature mattress and the DreamCloud mattress are two different takes on hybrid mattresses. On the one hand, you have the Brooklyn Bedding Signature, a moderately priced bed with coils and a variety of comfort layers. It's available in three different firmness options to help you find just the right feel. The DreamCloud, on the other hand, is a customizable bed that allows you to choose from 11 different comfort layers, so you can get ultimate support and adjust the bed to your needs.
We'll compare the construction, feel, and features of each bed in this Brooklyn Bedding vs. DreamCloud mattress comparison. These two bed-in-a-box options are similar in many ways, but they are better for some sleepers than others. Continue reading to find out which hybrid mattress is best for you.
---
Brooklyn Bedding Vs DreamCloud Overview
Both Brooklyn Bedding and Dreamcloud use individually-wrapped coils that are durable and firm. The difference between the two is that Brooklyn Bedding uses individually-wrapped coils in more different types of mattresses than Dreamcloud does. Both companies use high-quality foam.
But just because they look alike doesn't mean they're the same. Each sleeper will have a preference for one mattress over the other. Let's get started and see which option is best for you!
Firmness and Feel Differences
What are the differences in firmness and feel between these two hybrid mattresses? To find out, we conducted several tests!
Sleeping On the Brooklyn Bedding And DreamCloud Mattresses
Brooklyn Bedding Signature is a plush mattress with soft comfort layers on top designed to cradle average weight people especially during side sleeping. This makes it tailor made for individuals who weigh less than 200lbs and prefer a soft sleeping surface.
Side sleepers with above average weights should probably opt for the Brooklyn Signature's Soft model, instead of its Medium one. This way, they won't have to sacrifice good alignment and pressure relief for comfort.
If you prefer to sleep on your stomach, the Brooklyn Bedding Signature mattress is a great choice. While this mattress is very soft compared to other stomach sleepers, this works in its favor for this sleeping position. If you weigh less than 130 pounds, this model will work very well.
The DreamCloud is the perfect mattress for those who enjoy sleeping on their back. For this specific position, the back sleeper should feel a good balance of comfort and support. The pillow top cover allows hips to gently sink into the top of the mattress, and it also provides ample lumbar support.
Side sleepers typically prefer mattresses that are somewhat firm, which enables their hips and shoulders to sink into the mattress for more even weight distribution. In our tests, the DreamCloud was one of the softer mattresses, and this resulted in pressure points on my shoulders and hips.
Most stomach sleepers will find DreamCloud to be firm enough to support them. It's a firmer mattress that should provide adequate support for your hips. This will prevent you from becoming out of whack.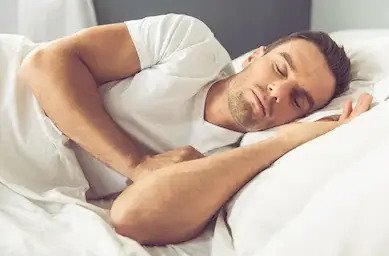 Average Weight Sleepers – 130lbs – 230lbs
The Brooklyn Bedding Signature is an all foam mattress with 2″ of polyfoam and 8″ of memory foam. The latex on top is 1.8″ in thickness, which isn't super hard to sink into. This mattress is best suited for back sleepers who average between 130lbs and 230lbs. Side sleepers who are between 130lbs and 200lbs may also enjoy the comfort of this mattress as a side sleeper.
Those who weigh less than 230 pounds, on the other hand, may prefer the Soft model. The Medium model is unlikely to provide adequate support for stomach sleepers of average weight. Instead, they should look into the Firm option.
The DreamCloud is a great mattress for those that weigh 130lbs – 230lbs. It's a great combination of comfort and support for these sleepers. You'll see the support layers shift to keep your hips in alignment as you move around on the mattress. The mattress does get more firm as you get closer to 230lbs, but it should provide adequate support as long as you are within this weight range.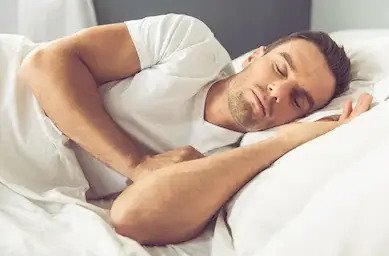 Heavyweight Sleepers – Over 230lbs
Heavyweight sleepers will particularly benefit from the excellent motion isolation and minimal partner disturbance offered by the Brooklyn Bedding Signature. Those who weigh around 230lbs can expect the mattress to hold up well throughout the night.
However, those who are closer to 300lbs may experience a loss in support and comfort due to collapse of the foam layer or sagging in the mattress walls.
The DreamCloud is one of the few mattresses that wasn't built specifically for a certain type of sleeper. It caters to all body types,contributing to its status as an excellent mattress for heavier and average-sized people. Heavier sleepers in particular may not need to go any further in their search for a mattress. While it won't necessarily be an extremely plush sleeping experience,the layer combination develops enough comfort and support to keep heavier sleepers happy.
Strong back sleepers will enjoy the DreamCloud mattress. It'll provide plenty of contouring support and pressure relief. Heavier side and stomach sleepers won't get enough pressure relief,however,so they may often feel tossing and turning throughout the night.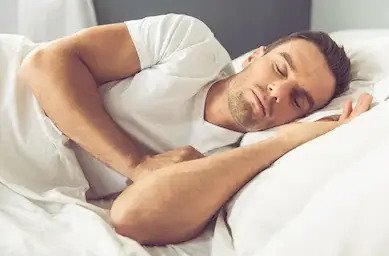 Lightweight Sleepers – Under 130lbs
The Brooklyn Bedding Signature is a great match for all sleeping positions for light people. The bed is extremely comfortable and supportive, even when sleeping on your stomach.
The DreamCloud could be a good choice for light back sleepers looking for a firmer mattress. When sleeping on their sides, they shouldn't feel too much pressure, but the mattress will be ideal for light stomach sleepers.
Mattress Construction
Now let's look at the differences between these two hybrid mattresses. Their soft covers, foam comfort layers, and coil systems will all be scrutinized. Check out our mattress comparisons page to see how Brooklyn Bedding and DreamCloud stack up against other mattress constructions, such as Brooklyn Bedding vs Leesa and DreamCloud vs Casper.
Brooklyn Bedding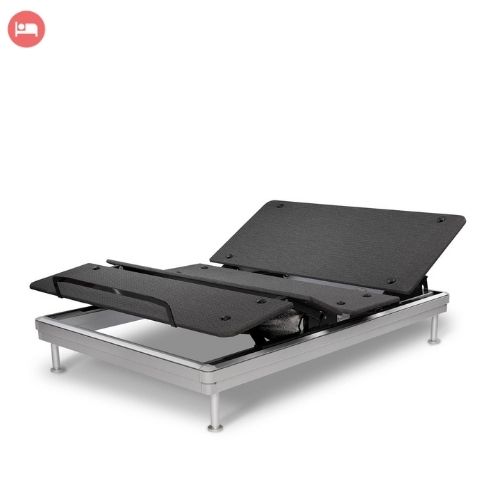 The Brooklyn Bedding mattress has a quilted cover that is breathable and tufted with soft memory foam.
The Brooklyn Bedding Signature has a layer of TitanFlex foam beneath the cover. For added cooling, this proprietary material is infused with gel. It also gives the feeling of responsiveness, which helps with pressure relief. A 1.5-inch layer of Energex transition foam is beneath the top comfort layer.
DreamCloud
Although the DreamCloud has a breathable foam-tufted cover, it is encased in a soft cashmere blend.
Ultimate relaxation is what first comes to mind when you hear about the DreamCloud's comfort layers. The gel memory foam used for this layer helps create a slow-moving response to pressure that won't wake you up feeling hot.
A layer of pocketed coils is also included in the DreamCloud, giving it a supportive innerspring feel.
Mattress Size Options And Price
Check out our handy charts below to learn more about pricing and sizes.
Brooklyn Bedding
| Size | Dimensions | Price |
| --- | --- | --- |
| Twin | 38″ x 75″ x 12″ | $599 |
| Twin XL | 38″ x 80″ x 12″ | $699 |
| Full | 53″ x 75″ x 12″ | $849 |
| Short Full | 48″ x 74″ x 12″ | $849 |
| Queen | 60″ x 80″ x 12″ | $999 |
| Short Queen | 60″ x 74″ x 12″ | $999 |
| Olympic Queen | 66″ x 80″ x 12″ | $999 |
| King | 76″ x 80″ x 12″ | $1249 |
| Short King | 72″ x 75″ x 12″ | $1249 |
| California King | 72″ x 84″ x 12″ | $1249 |
| Split California King | 36″ x 84″ x 12″ | $699 |
DreamCloud
| Size | Dimensions | Price |
| --- | --- | --- |
| Twin | 39″ x 75″ x 14″ | $899 |
| Twin XL | 39″ x 80″ x 14″ | $999 |
| Full | 54″ x 75″ x 14″ | $1099 |
| Queen | 60″ x 80″ x 14″ | $1199 |
| King | 76″ x 80″ x 14″ | $1399 |
| California King | 72″ x 84″ x 14″ | $1399 |
Mattress Performance
We've learned about the construction and feel of each mattress. Let's take a closer look at their performance characteristics now. We'll look at how well they cool, how well they transfer motion, how well they support edges, and how long they last. Check out our Brooklyn Bedding and DreamCloud mattress comparisons to see how they stack up against other brands.
Many couples shopping for a new mattress may not even think to consider the issue of motion transfer. After all, they're the only two people who will be sleeping on the bed and they'll be sleeping most of the time when the bed is being used. But they may want to keep motion transfer in mind before buying a mattress or at least know that performance in this area is something to consider when shopping for a bed.
The bouncy coils of Brooklyn Bedding do not absorb motion well. You might want to look elsewhere if motion isolation is a top priority. The motion transfer on DreamCloud is slightly better than Brooklyn Bedding's, but it's still not great. We noticed a lot of liquid moving while testing with a glass of water.
Couples should consider the edge support of a mattress in addition to motion transfer. Sleepers may be pushed closer to the center of the mattress if a bed caves near the edge.
A mattress's edge support is an often-overlooked aspect of a mattress, although side sleepers may want to put extra thought into it.
While Brooklyn Bedding has decent edge support, we did feel it collapse a bit while lying near the edge. If you are used to sleeping on a foam mattress and have your sheets and pillows in place around this we think you will be just fine. On the other hand for heavier couples or those that enjoy sleeping near the edge of their mattress this mattress may not offer a lot of support.
DreamCloud's edge support isn't fantastic. We felt like we could roll off the bed when lying near the edge — that's not something you want to feel while sound asleep. This was especially disconcerting since there is no designated edge support at all (it's just a 1.5-inch-thick mattress). The comfort level was about average for a 15-inch mattress, but we really thought they could have more edge support to eliminate the worry of rolling off.
Couples looking for a good sex mattress should look for something that allows them to move around easily. Because both the Brooklyn Bedding and the DreamCloud have a bouncy coil system, they should be good for getting close.
When you buy a mattress, it's super exciting, but it may start to off-gas for the first 48 hours. For three nights, both the Brooklyn Bedding and DreamCloud mattresses released odors out of their foam. This is referred to as "off-gassing," and is caused by emissions of hydrocarbons in products like memory foam.
Brooklyn Bedding and DreamCloud are two mattresses that you may want to consider if durability is your top concern. Both mattresses have coils and foam layers, which should prevent sinkage that comes with memory foam and latex mattresses. Based on owner feedback, we think these mattresses will last about 7 to 10 years.
When we tested the Brooklyn Bedding and DreamCloud mattresses, we didn't notice any noise. It's possible that the innerspring coils will make a noise after years of use, but we don't expect this to be a major issue.
The temperature regulation on both mattresses is excellent. The TitaniumGel in the foam layer of Brooklyn Bedding helps to draw heat away from the body, while the coils help to promote airflow.
The DreamCloud's breathable cashmere cover helps to wick away heat, and the gel memory foam layers keep the mattress cool as well. Both mattresses are excellent choices for hot sleepers.